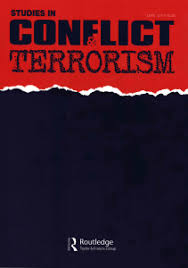 In August 2017, the journal Studies in Conflict and Terrorism published "Persuasion and Predation: The Effects of U.S. Military Aid and International Development Aid on Civilian Killings," an article authored by Dr. Amira Jadoon.
Click here to learn more about the article, or read the abstract below.
Powerful states frequently employ foreign aid to pursue international security objectives. Yet aid's effectiveness will be undermined if it exacerbates the effects of conflict on civilians within recipient states. This article investigates how international development aid and U.S. military aid influence recipient governments' incentives and ability to target civilians. U.S. military aid has a persuasion effect on state actors, which decreases a recipient state's incentives and necessity to target civilians. Development aid flows, however, trigger a predation effect in some environments, exacerbating civilian targeting. An analysis of aid flows in 135 countries on civilian killings between 1989–2011 provides support for both the persuasion and predation effects associated with aid.