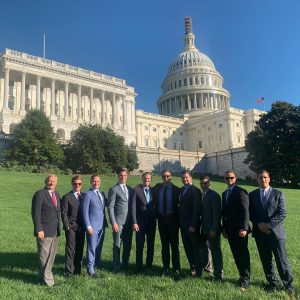 The Downing Scholar program is a competitive, advanced civil-schooling opportunity for hard-charging, mid-level Army officers. Earlier this month, the current cohort of Downing Scholars traveled to Washington, D.C., for engagements with interagency counterterrorism leaders and partners.
To learn more about the Downing program, visit this page.
And click below to hear from Downing Scholars themselves about the program.