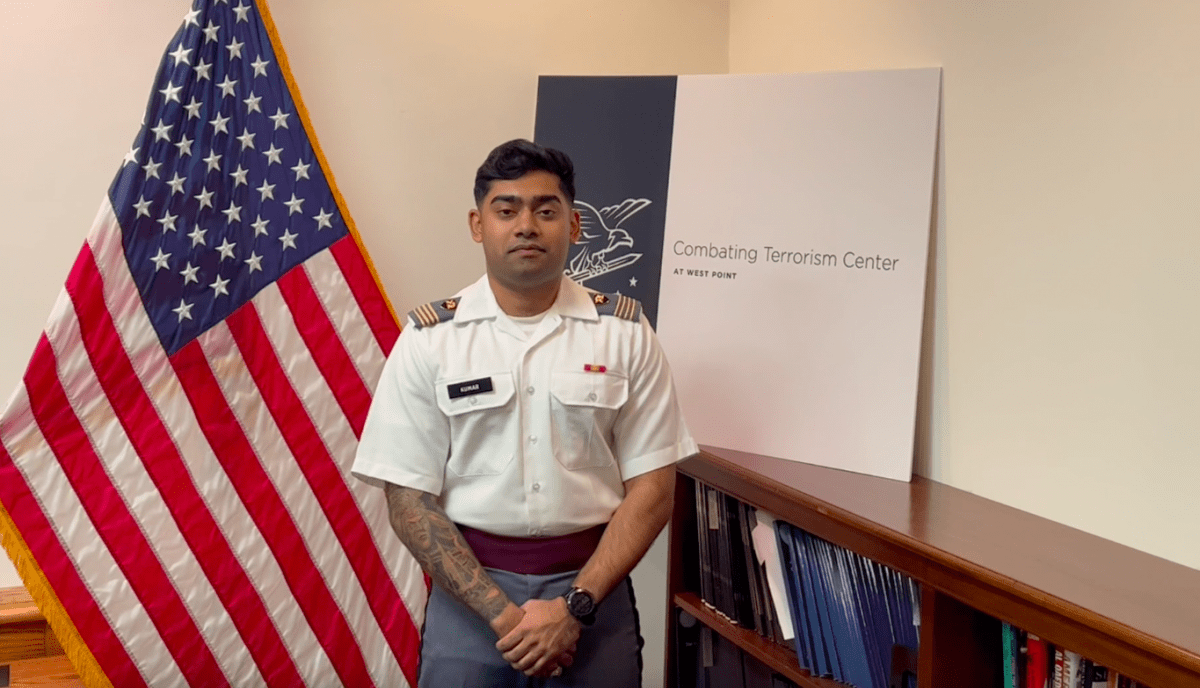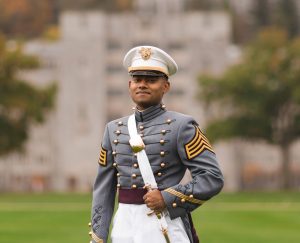 The CTC Cadet of the Month for April 2023 is CDT Vishnu "Vish" Kumar. Vish is from Corona, California, but grew up in the California Bay Area and Bangalore, India. He is currently pursuing a B.S. in International Affairs, with a minor in Terrorism Studies. Vish currently serves as the Battalion Executive Officer for 2ndBattalion, 1st Regiment. Vish is also a member of the West Point Cyber Policy Team, participating in cyber policy competitions around the country.
Throughout his time at West Point, he has had the opportunity to intern at the 95thCivil Affairs BDE (Special Operations) (Airborne) at Fort Bragg, North Carolina, and the Defense Intelligence Agency – Defense Combating Terrorism. During his internship at DIA DCT, he was able to see firsthand how the intelligence process drives counterterrorism operations around the world.
Vish hopes to commission as an Explosive Ordnance Disposal Officer upon graduation in May of 2023. In the future, Vish hopes to work in the intelligence community.