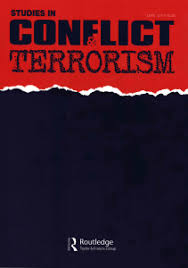 In August 2009, the journal Studies in Conflict and Terrorism published "Tradeoffs and Paradoxes: Terrorism, Deterrence and Nuclear Weapons," an article co-authored by Scott Helfstein, Micheal J. Meese, Don Rassler, Reid Sawyer, Troy Schnack, Mathew Sheiffer, Scott Silverstone, and Scott Taylor that was initially written for the Secretary of Defense Task Force on Department of Defense Nuclear Weapons Management.
Click here to learn more about the article, or read the abstract below.
This article was written at the request of the Secretary of Defense Task Force on DoD Nuclear Weapons Management. While this analysis suggests that certain types of terrorists can be deterred from certain types of attacks, it is less optimistic about the use of nuclear weapons in a terrorist deterrent strategy. A broad approach to deterrence may be effective against certain types of terrorist groups and attacks, making it crucially important to disaggregate the terrorist threat when setting policy. The article goes on to address two types of terrorist groups with a "global reach" that pose a serious threat to the United States: non-state actors driven by doctrines permitting catastrophic attacks and state-sponsored groups capable of carrying out catastrophic attacks. The analysis reveals a number of previously unappreciated tradeoffs and paradoxes associated with the deterrence of terrorists.