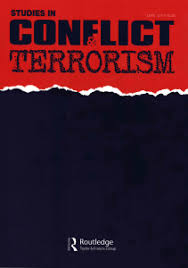 In March 2013, the journal Studies in Conflict and Terrorism published "Unpacking the Connection Between Terror and Islam", an article written by Justin Conrad and Daniel Milton.
Click here to learn more about the article, or peruse the abstract below.
Are countries with large Muslim populations more likely to experience or produce transnational terrorist attacks than countries with fewer Muslims? And if there is a difference, is it attributable to the influence of Islam, or to the economic, social, and political conditions that are common in predominantly Muslim countries? Analyzing all transnational terrorist attacks between 1973 and 2002, this study uses decomposition analysis to identify the relative contributions of the observable and behavioral characteristics of a state on the amount of terrorism that it experiences and produces. The results suggest that Muslim states do not systematically produce more terrorism than non-Muslim states once state repression, human rights abuses, and discrimination against minorities are taken into account.