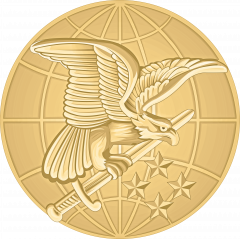 On 9 May, the Combating Terrorism Center was honored to host former New York City Mayor Michael Bloomberg for a series of engagements. Mayor Bloomberg received a command brief from the Center, which included a review of its most recent research, and then spent time in discussion with cadets from SS466, the Combating Terrorism course. Mayor Bloomberg then joined LTG Robert Caslen and cadets in the CTC Terrorism Minor for lunch at the Mess Hall.

Superintendent LTG Robert Caslen and CTC Director LTC Bryan Price greet Mayor Michael Bloomberg upon his arrival at West Point.

Mayor Bloomberg receives a command brief from the Combating Terrorism Center.

Mayor Bloomberg engages with cadets in SS466, the CTC's Combating Terrorism course.

Mayor Bloomberg is announced to the Corps of Cadets at the Mess Hall.