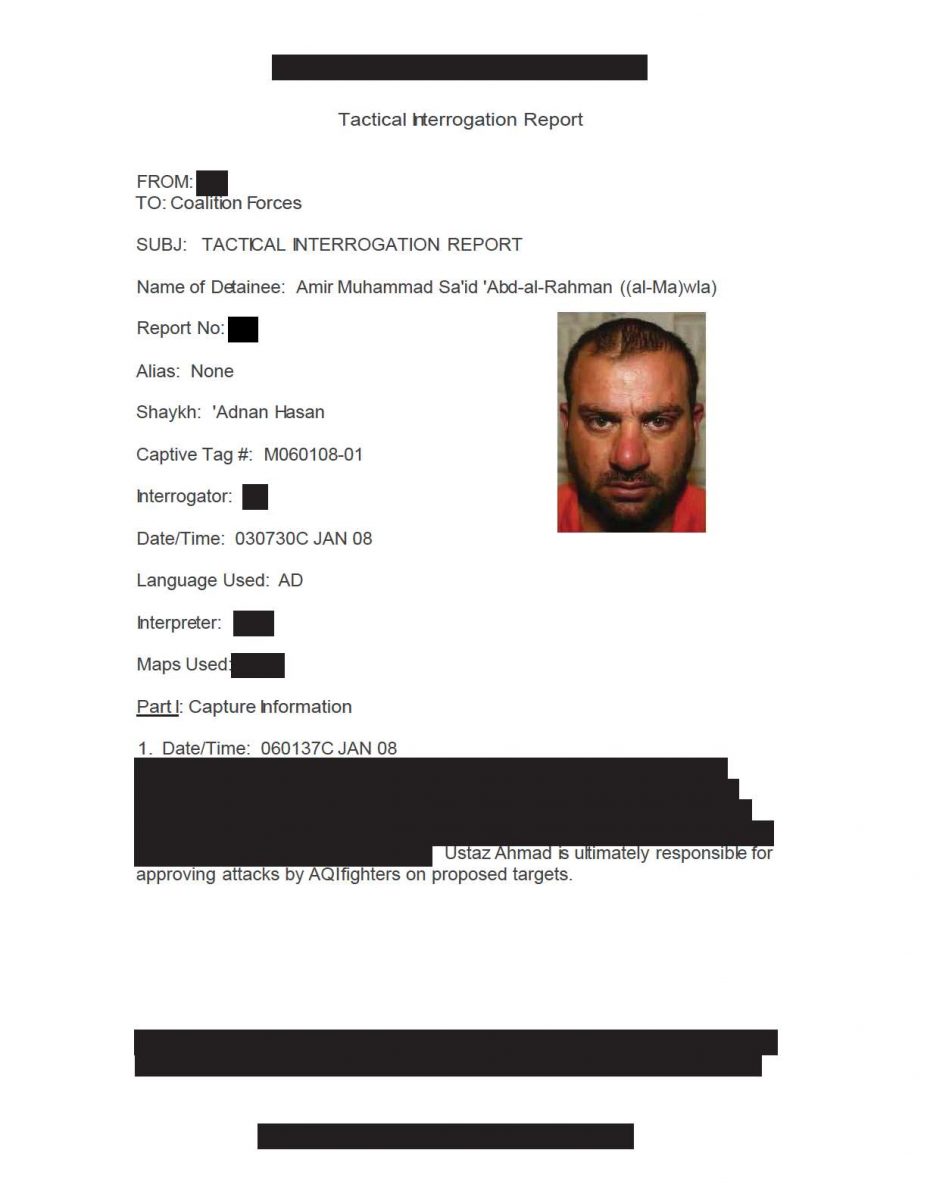 The Combating Terrorism Center has released 53 newly declassified tactical interrogation reports (TIRs) on current Islamic State leader Amir Muhammad Sa'id 'Abdal-Rahman al-Mawla from his time in U.S. custody in Iraq in 2008. The TIRs offer a rare glimpse into al-Mawla's personality, his time in the Islamic State in Iraq, the inner workings and challenges of militant organizations, and the nature of the insurgency in Iraq at the time. Additionally, the documents are a critical resource for those studying the history and evolution of the Islamic State.
In September 2020, the CTC released three TIRs from the same timeframe, bringing the total to 56, and produced a pair of articles analyzing their contents (here and here).
CTC Director of Research Dr. Daniel Milton wrote a short analysis of the TIRs in the national security blog Lawfare, available here.