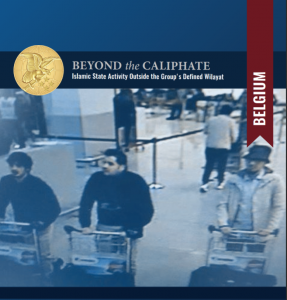 In February 2018, the CTC published "Beyond the Caliphate: Belgium", the fourth case study released as part of the Center's Beyond the Caliphate project. Jon Lewis, one of our interns, was critical to the success of the report.
The Center would not have been able to complete this report without the valuable assistance that he provided throughout every stage of the project, from him serving as our principal coder and later report co-author.
The significance of the contributions Jon made is reflected by CTC's decision to provide a copy of the report Jon co-authored to then CIA Director Mike Pompeo during his March 2018 visit to the Center.
Click here to read a copy of the report to which Jon contributed.
To learn more about Jon, check out the article that Rider University wrote about him.