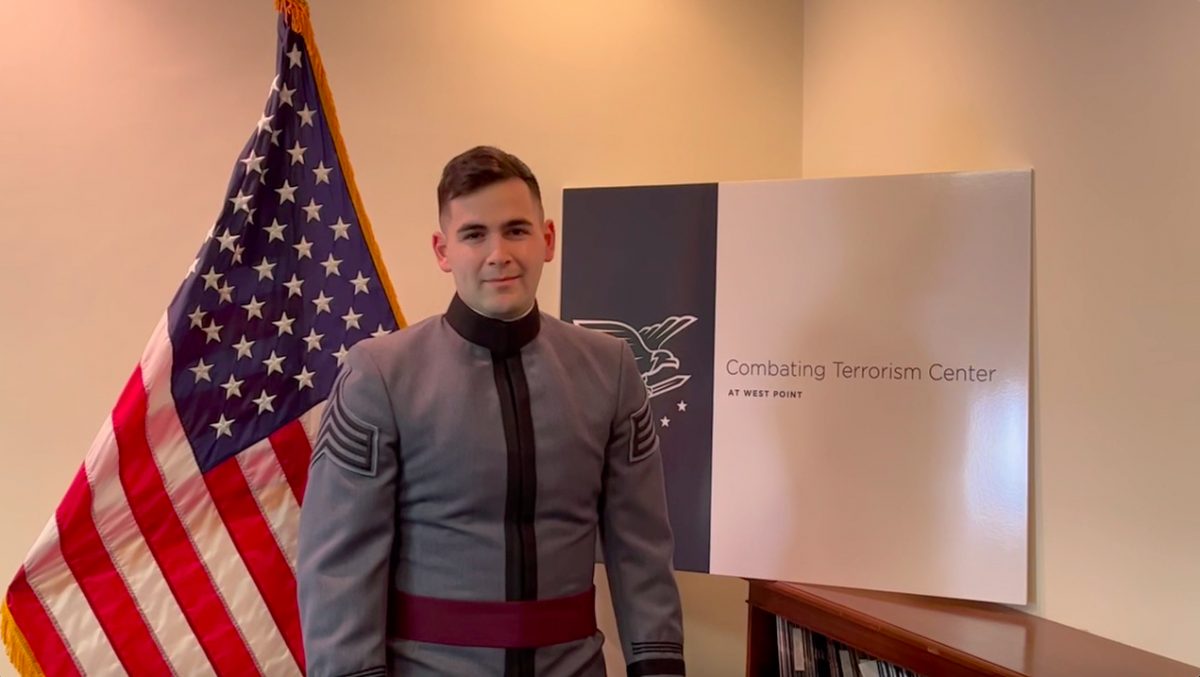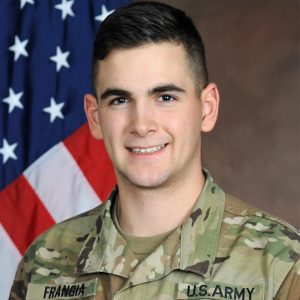 Meet CDT William Frangia, the CTC Cadet of the Month for January 2022. The son of Sherry and George Frangia, William grew up in Delaware but now calls Cochranville, Pennsylvania, home. At West Point, he is a senior majoring in Engineering Psychology with a minor in Terrorism Studies. Additionally, William is the Information Systems Officer for Company G2 and the Cadet-in-Charge of the Latter-day Saints Student Association. Aside from academics, William is a member of the men's club volleyball team. Outside of West Point, William is the Assistant Director of Mentorship for the Small Hill Foundation. Following his second year at the Academy, William served a two-year service mission for the Church of Jesus Christ of Latter-day Saints in Singapore and Malaysia.
Since joining the Terrorism Studies Minor, William has had the opportunity to intern with both the National Security Agency at Fort Meade, Maryland, and the Defense Intelligence Agency in Washington, D.C. During his internships, William used his knowledge of the Malay language to actively help with intelligence collection, analysis, and synthesis regarding terrorism in Southeast Asia.
Upon graduation, William will commission in the United States Army as a Military Intelligence officer. William hopes to attend graduate school immediately following West Point, focusing on regional security and terrorism in Southeast Asia. William aims to dedicate his career and future to improving counterterrorism and deradicalization efforts in Southeast Asia.