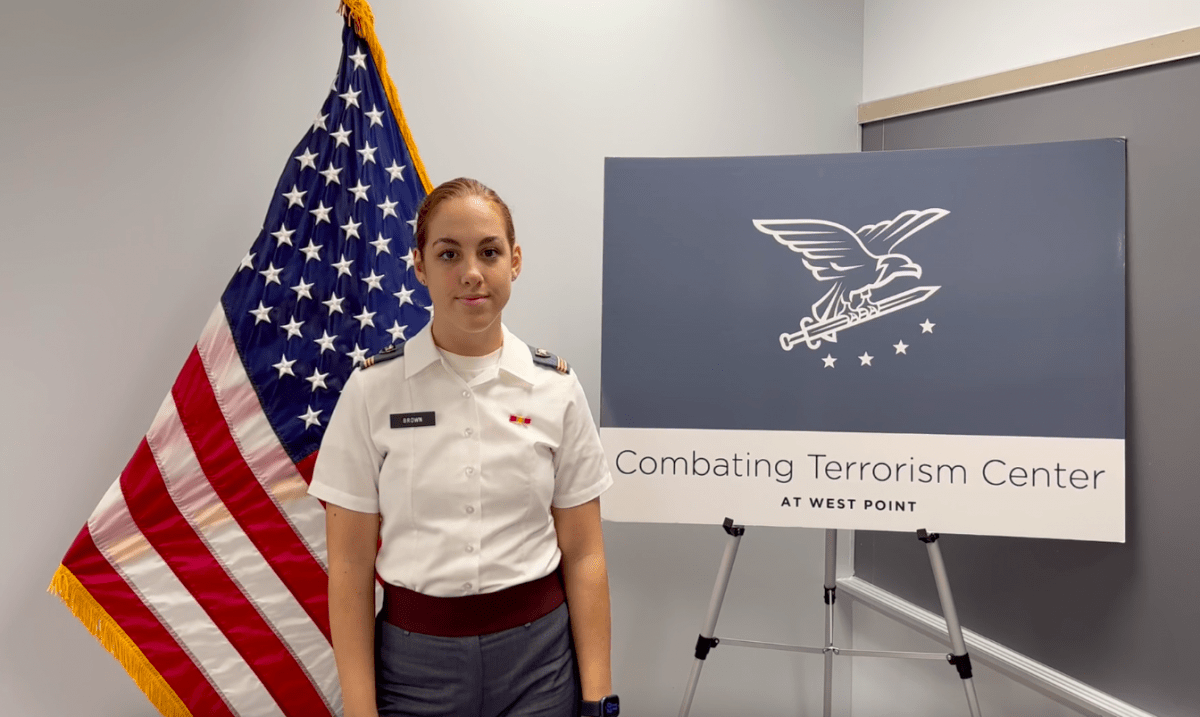 Tatiana Brown, the Combating Terrorism Center's Cadet of the Month for September 2023, is from St. Augustine, Florida, and is currently in her senior year at West Point. She is majoring in International Affairs with a minor in Terrorism Studies. In addition, CDT Brown serves as one of the CICs, or Cadet in Charge, of the minor.
Through the opportunities offered through the Terrorism Studies program, CDT Brown was able to take part in an internship with the FBI Chicago Field Office in the summer of 2022. During that time, she worked alongside agents that were a part of a Joint Terrorism Task Force where she focused on domestic terrorist threats in the local area. CDT Brown is a member of the Snow Sports Instructors Club, where she teaches kids in the local community how to snowboard at the Victor Constant Ski Area. In addition to snowboarding, she is also a manager of the Women's Basketball team and holds the ACT representative position within her cadet company.
CDT Brown hopes to branch Military Intelligence with a branch detail in Field Artillery. Following her time in the army, she hopes to go to graduate school and pursue a career in the intelligence community.