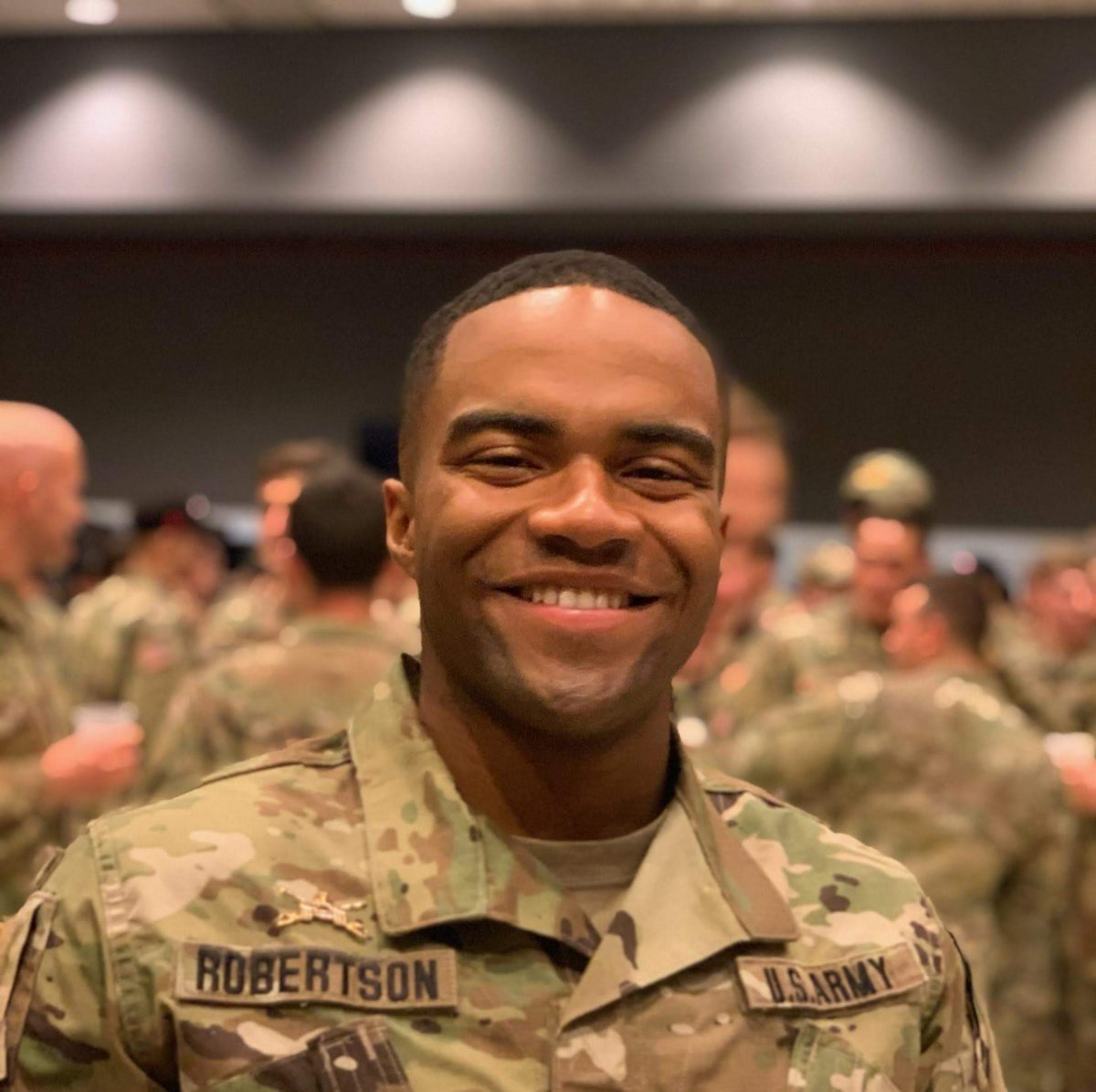 Meet CDT Steven Robertson Jr., the CTC Cadet of the Month for April. Steven was born and raised in Kansas City, Kansas, and is the son of Lure'a and Steven Robertson. Accepted to West Point in December 2015, Steven has focused his academics on studying American Politics as well as Counterterrorism. Steve is a member of Company F3, and has participated on his company's Soccer, Combat Grappling, and Sandhurst teams, being a part of the Soccer teams Brigade championship winning season in 2016. Steve is also the Cadet-in-Charge of the Law Enforcement Tactics Club, a position he has held since 2018. During time off, Steve enjoys fishing, exercising, cooking, and volunteering.
What does the Terrorism Studies minor mean to you?
To me, the Terrorism Studies Minor is one of the hidden gems available at West Point. I wanted to be a part of this minor to better my own understanding of terrorism so that when the time arose, I could help make the right decisions in the Army and beyond.
What does the CTC mean to you?
The Combating Terrorism Center is an amazing collection of some of the most knowledgeable professionals working on terrorism-related issues. It is a privilege to be able to be taught by people who have dedicated their professional lives to the study of terrorism. Through the CTC, I was able to participate in an Academic Individual Advanced Development program in Paris, France, in the summer of 2018. In Paris, my group and I were able to speak to professionals at every level of the French government on how France has continued to adapt and defend against terror threats. I was able to serve as my group's translator for part of the trip. I rank this experience as one of the greatest of my life. I never would have imagined that I—a kid from Kansas—would have an opportunity to learn and work with counterterrorism experts in Paris at 20 years old and as a representative of the United States. I have the CTC to thank for that
experience.
What are your career goals?
I am currently looking forward to being commissioned as an Armor Officer and arriving to Ft. Riley, Kansas, as my first post after BOLC. I would one day like to achieve a doctorate degree and use my knowledge of American Politics and Counterterrorism to help craft policy as a politician to continue protecting the nation from threats that wish to harm it.