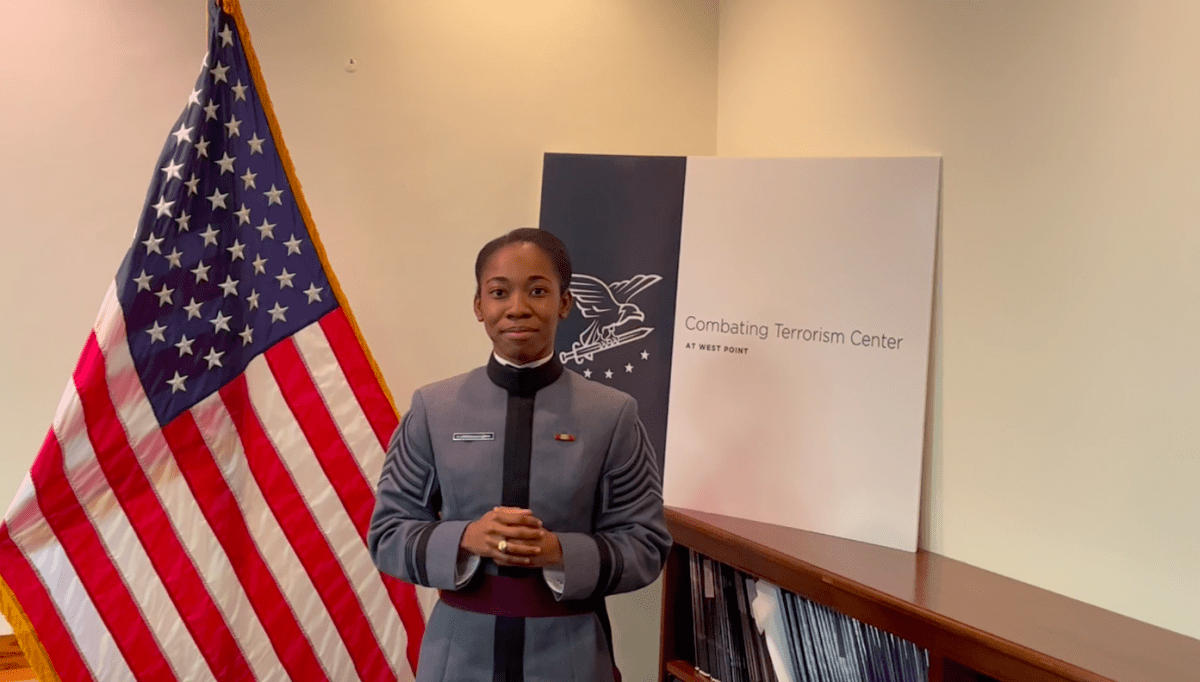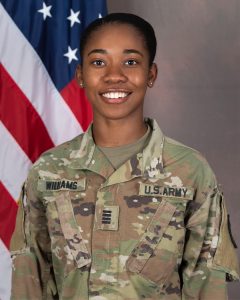 Meet CDT Skye A. Williams, the CTC Cadet of the Month for November 2022. Skye comes from Snellville, Georgia, and is the daughter of Derrick and Dr. Alexis Williams. At West Point, Skye is a senior majoring in Law & Legal Studies with a minor in Terrorism Studies and a Cyber Engineering discipline. Skye serves as the Holistic Health Captain for the 1,100 members of the First Regiment in the Corps of Cadets. Among her many activities, she is the Captain of the Army West Point Boxing team, President & Choir Director for the Cadet Gospel Choir, and a West Point Ambassador under the Leadership Ethics & Diversity in STEM (LEADS) Program, and she represents West Point by serving on the National Collegiate Boxing Association Board of Directors.
Since joining the Terrorism Studies Minor, Skye has had the opportunity to intern in Washington, D.C., at the Defense Intelligence Agency (DIA) and the Pentagon. During her internship, she researched terrorist threats in Africa and helped support the DIA Defense Combating Terrorism Center's mission of conducting all-source intelligence analysis and direct intelligence synthesis on terrorism threats that impact both foreign and domestic U.S. military assets. Skye has also recently participated in crisis simulation exercises with the Fire Department of the City of New York's (FDNY) Incident Management Team. At the FDNY, Skye served as the Incident Commander, in charge of the cyber operations crisis simulation exercise. During the exercise, Skye was responsible for all aspects of the emergency response, including developing incident objectives, managing all incident operations, and coordinating resources with the intelligence community and senior government agency officials.
Skye desires to commission from West Point as a Military Intelligence officer. In the future, Skye plans to attend law school to become a Judge Advocate General (JAG) officer.