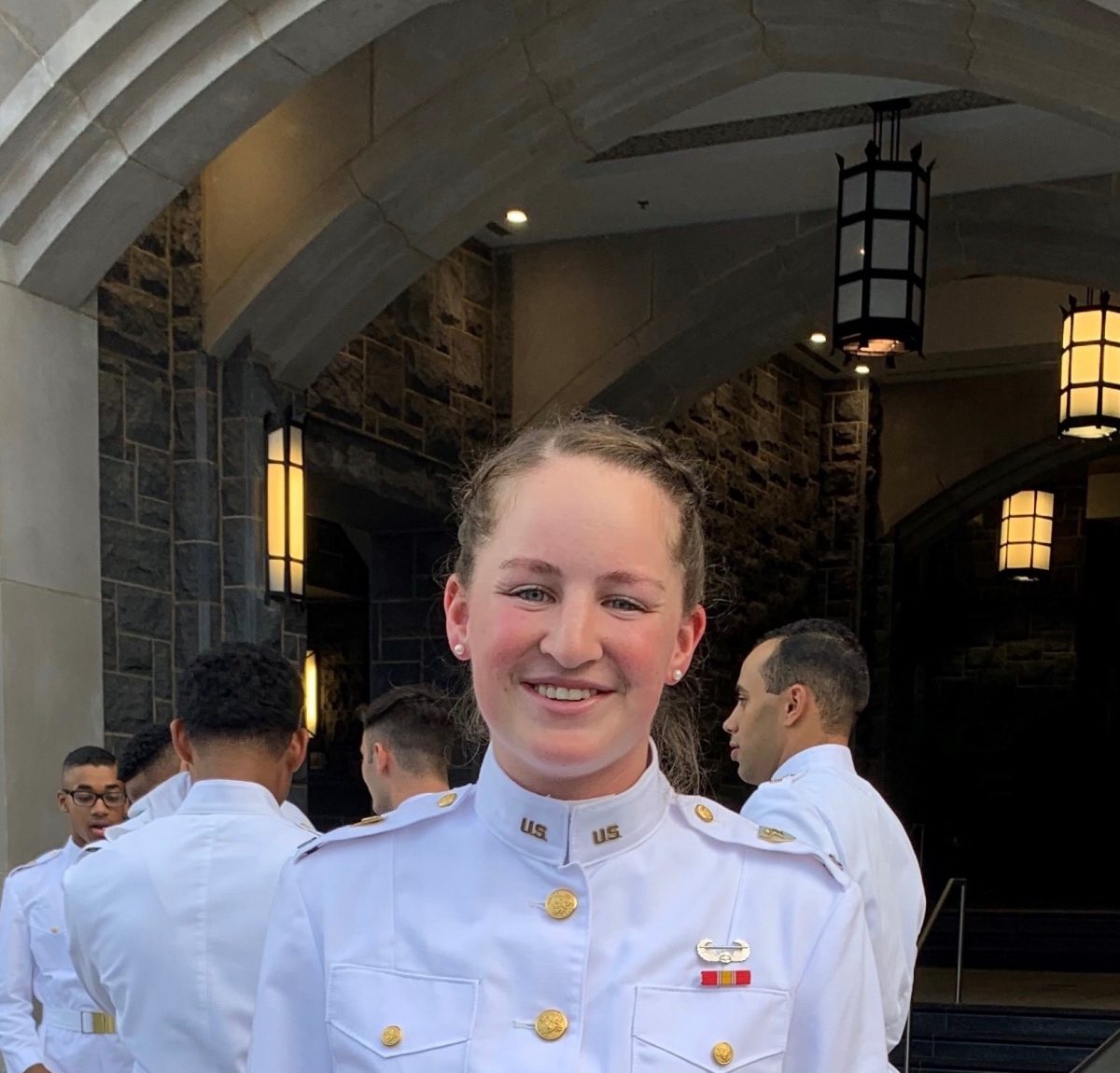 Meet CDT Mikayla Bergin, the CTC Cadet of the Month for October 2020 and the Co-Cadet in charge of the Terrorism Studies Minor. A senior at West Point, Mikayla is from Greenlawn, New York, on Long Island. The daughter of Patrick Bergin and Lisa Bergin, CDT Bergin is majoring in American Politics and pursuing a minor in Terrorism Studies. She currently serves as a Platoon Leader for the E1 Vikings. Mikayla has been a member of the women's lacrosse team for all four years at the Academy and enjoys being outdoors, country music, and spending time with friends.
Currently, Mikayla is readying for graduation from West Point and plans on becoming a Military Police Officer in the United States Army. After the Army, Mikayla plans on contributing to the counterterrorism and security community, drawing on her academic and military experiences.
What does the Terrorism Studies minor mean to you?
The Terrorism Studies minor has been the best thing that I have become a part of since arriving at West Point. The minor has allowed me to be in the company of so many great cadets, staff, and faculty as well as members of our intelligence community. I have been given so many extraordinary opportunities such as taking a trip to the 9/11 Memorial and Museum, interacting with members of the FDNY and DIA, all while being taught about the phenomenon of terrorism to help me understand why people do what they do and how we as a nation can continue to protect our borders.
What does the CTC mean to you?
The Combating Terrorism Center has provided me with so many resources and access to the best staff and faculty out there. My instructors are thoroughly engaged and always available to help me and my fellow cadets in conducting research on terrorism and counterterrorism. I cannot thank them enough for all of the support they have provided me over the past three years!