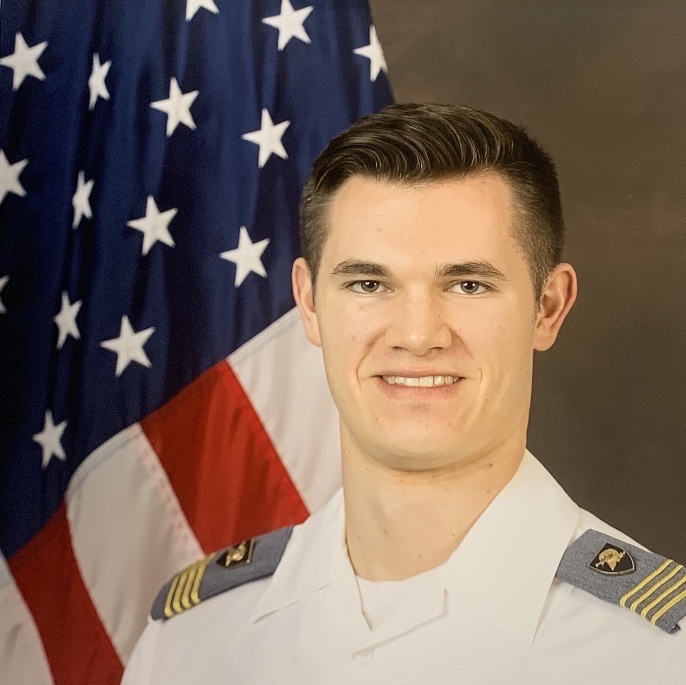 Meet CDT Michael Rudisill, the CTC Cadet of the Month for May 2020. A senior at West Point, Mike is from Woodbury, Minnesota. The son of Greg Rudisill and Janet Schaffer, CDT Rudisill is majoring in Law and Legal Studies and pursuing a minor in Terrorism Studies. He currently serves as the Company Commander for the E1 Vikings. Mike has competed on his Company's Sandhurst team for all four years at the Academy and enjoys fitness, country music, and spending time with friends.
Rudisill will serve as an Infantry Officer in the United States Army following graduation from West Point. He is headed to 3rd Brigade, 101st Airborne Division following completion of the Infantry Basic Officer Leader Course and Ranger School at Ft. Benning, GA. He looks forward to a career in the Army and maintains interest in future counterterrorism opportunities.
What does the Terrorism Studies minor mean to you?
Since joining the CTC, I have had the opportunity to participate in the FDNY-CTC Crisis Simulation at the FDNY Operations Center where my classmates and I assumed roles within the Incident Command System. Together, we planned and coordinated an effective response to a simulated natural disaster in NYC. At the conclusion of the exercise, I briefed the logistics component of the response plan to the Commander of the New York Army National Guard and FDNY senior leadership. Shortly after this exercise, my classmates and I were invited back to participate in training events at the FDNY Academy where I experienced a day of rigorous training as a firefighter and exchanged personal stories with some of the Department's 9/11 First Responders.
What does the CTC mean to you?
The Combating Terrorism Center has provided me with many unique opportunities to learn from some of the CTC's expert staff, engage with leadership from national counterterrorism efforts, and conduct my own research on counterterrorism. The resources and connections offered by the CTC have enabled me to be successful in the classroom and bring that knowledge to other departments at West Point.