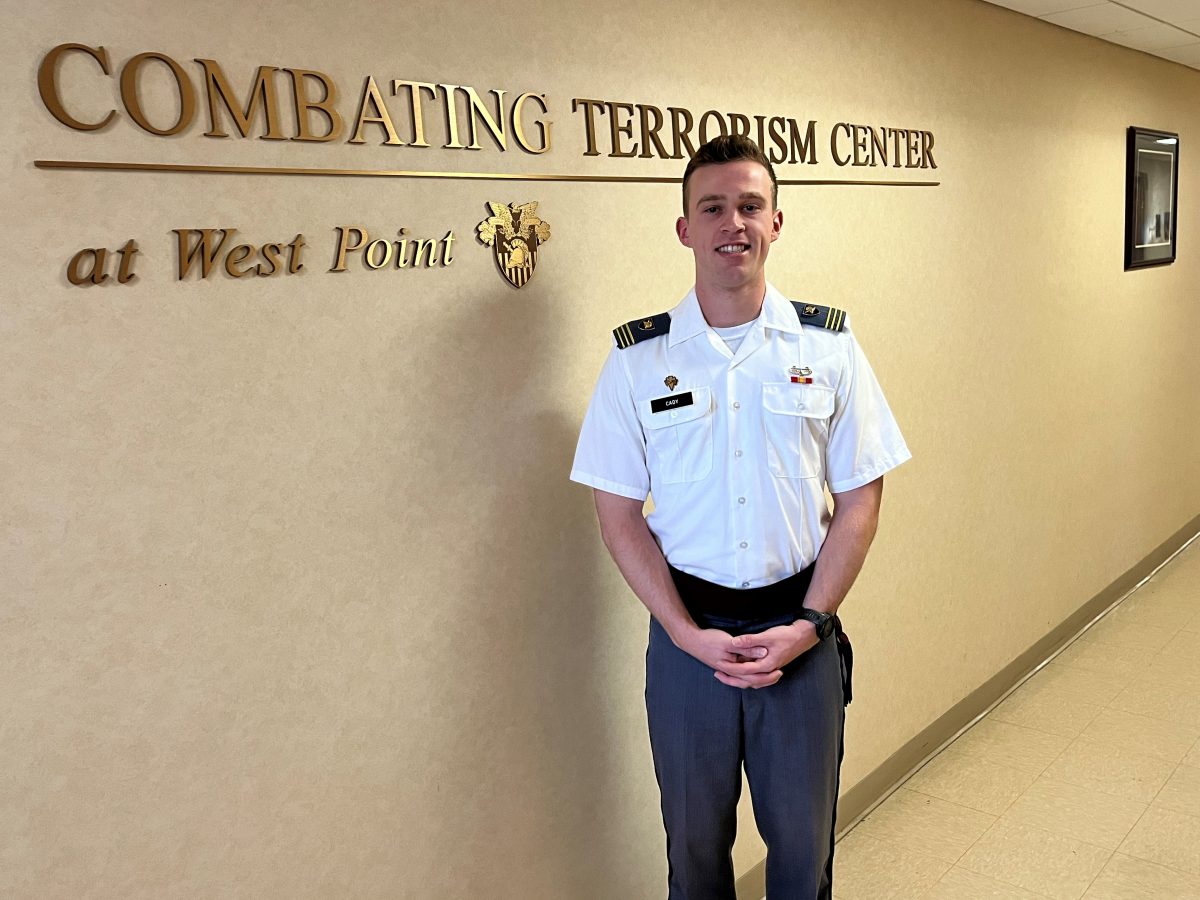 CDT Kyle Cady, the Combating Terrorism Center's Cadet of the Month for May 2023, is originally from Barrington, New Hampshire, although he spent several years living abroad in the United Arab Emirates and Oman. He grew up with his parents, Anne and Jeremiah, and three younger brothers who he is very close to. Growing up, Kyle loved to play all kinds of sports such as soccer, basketball, and lacrosse. Spending time living overseas was very influential to Kyle, who loved experiencing new cultures and a region of the world. At West Point, Kyle studies Arabic and Persian, something he started and loved while living overseas, and something he plans to continue well into his future.
Kyle is a Terrorism Studies minor through the CTC. He has served in leadership positions such as squad leader, platoon sergeant, and platoon leader, and in staff roles such as military development NCO and operations officer. Through his relationship with the CTC, Kyle was able to do a month-long internship at the Joint Special Operations Command Intelligence Brigade. While there, Kyle met with experts in the intelligence and counterterrorism field and shadowed active-duty officers, noncommissioned officers, and civilians to see what their daily work life consisted of and their role in the counterterrorism space. It was an eye-opening and beneficial experience for Kyle, who got to see the incredible expertise, work ethic, and professionalism of JSOC and experience major exercises it conducted. Kyle was able to apply his knowledge of terrorism by working through real-world problems and training exercises with the people at JSOC.
Kyle graduates and commissions later this month into the Military Intelligence branch with a detail to Infantry. This is in no small part due to the experience Kyle had in the intelligence community at JSOC and due to the recommendations of his mentors and supporters. Kyle hopes to make a career in the Army and would love to work overseas in the Middle East to make use of his language and cultural knowledge.