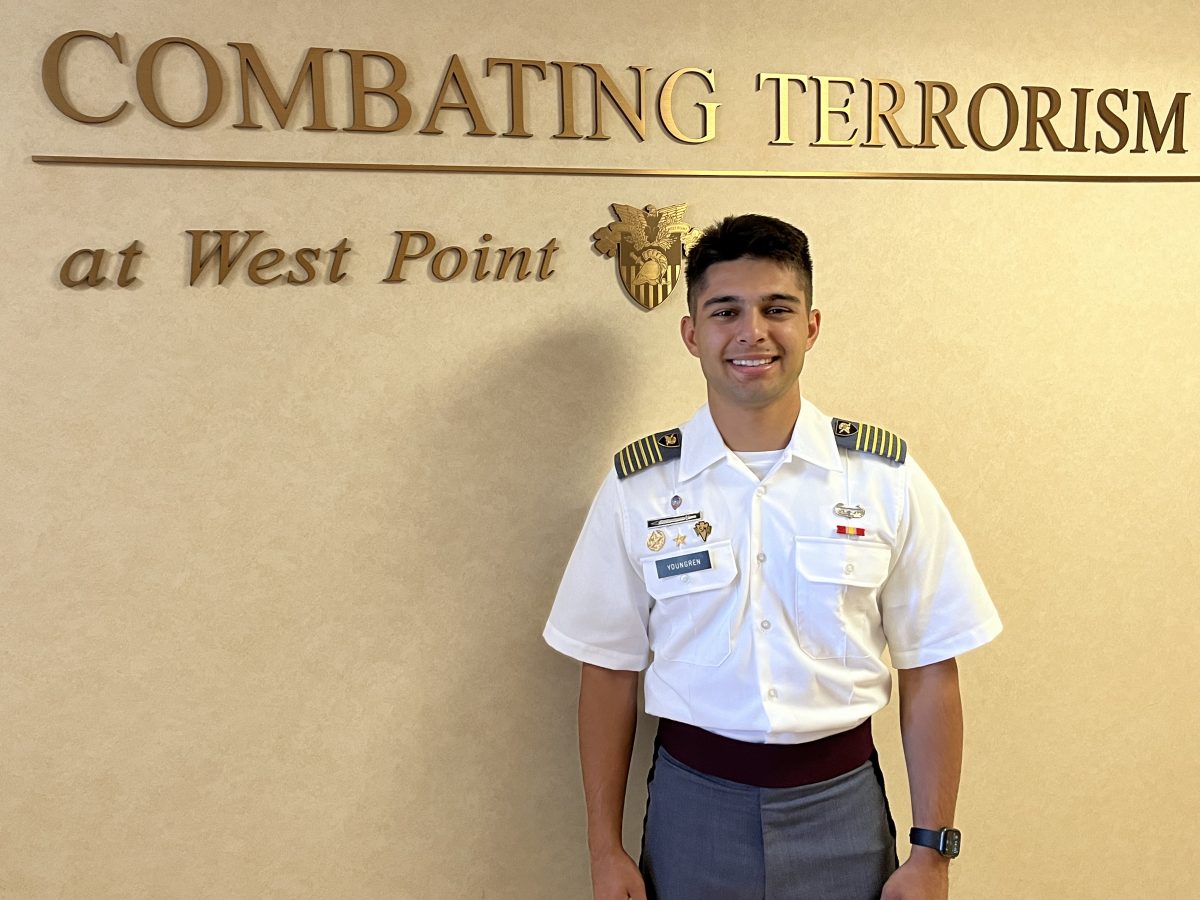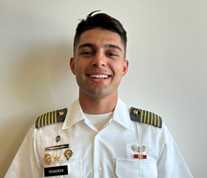 Meet CDT Kai Youngren, the CTC Cadet of the Month for September 2022. Kai comes from Florham Park, NJ, and is the son of Kjell and Sonya Youngren. At West Point, Kai is a senior, majoring in Law and Legal Studies with a minor in Terrorism Studies. He is the Cadet-in-Charge of the Terrorism Studies Minor, a Presidential Fellow at the Center for the Study of the Presidency and Congress, and a senior fellow at the Mounger Writing Center. Aside from academics, Kai serves as the Brigade Deputy Commander, second-in-command of the 4,400 members of the Corps of Cadets. Kai loves to travel, fish, and play soccer.
Since joining the Terrorism Studies Minor, Kai has had the opportunity to visit Capitol Hill, the Central Intelligence Agency, and the Supreme Court to study the evolution of counterterrorism capabilities and the development of domestic terrorism. He has also participated in crisis simulation exercises with the Fire Department of the City of New York and has met with various members of the intelligence community and the Army. Finally, Kai has been able to conduct research with the Combating Terrorism Center, writing a section on salafi jihadi targets, tactics, and finances in a report on domestic and foreign terrorism.
Kai hopes to commission in the United States Army as an Infantry officer and attend graduate school in the United Kingdom. In the future, Kai aims to become a Special Forces officer, or a Green Beret.