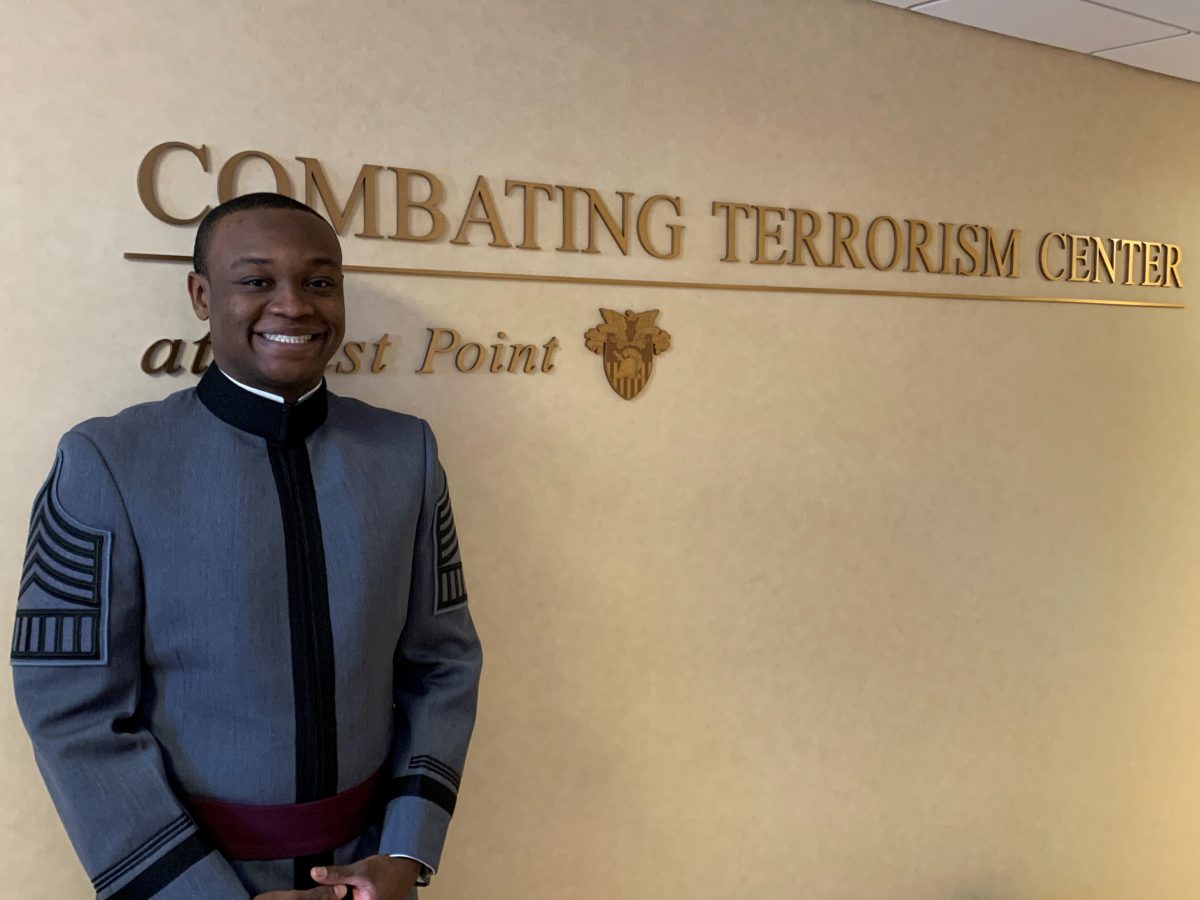 Meet Cadet Ian Chambers, the CTC Cadet of the Month for January 2020. Cadet Chambers is from Springfield, Virginia. At the United States Military Academy, Cadet Chambers majors in American Politics and minors in Terrorism Studies. Aside from academics, Cadet Chambers serves as the president of the Cadet Public Relations Committee, the Deputy Brigade Operations Officer, and the Cadet-in-Charge for the Club Soccer Team.
Since joining the Terrorism Studies Minor, Cadet Chambers has had the privilege to spend time in Kansas City with the FBI's Joint Terrorism Task Force. During his time with the JTTF, Cadet Chambers worked with the U.S. Attorney's Office on international terrorism-related cases. He also worked alongside the Army and Air Force investigative division as well as other federal agencies in order to understand how both the Department of Defense and the Department of Justice work in conjunction to combat terrorism around the world.
Upon graduation, Cadet Chambers will commission as an Armor Officer in the United States Army. He hopes to join an Armor Brigade Combat Team at either Ft. Bliss or Ft. Hood, Texas. Post Army career, Cadet Chambers hopes to join the FBI's Terrorism or Violent Crimes Division.