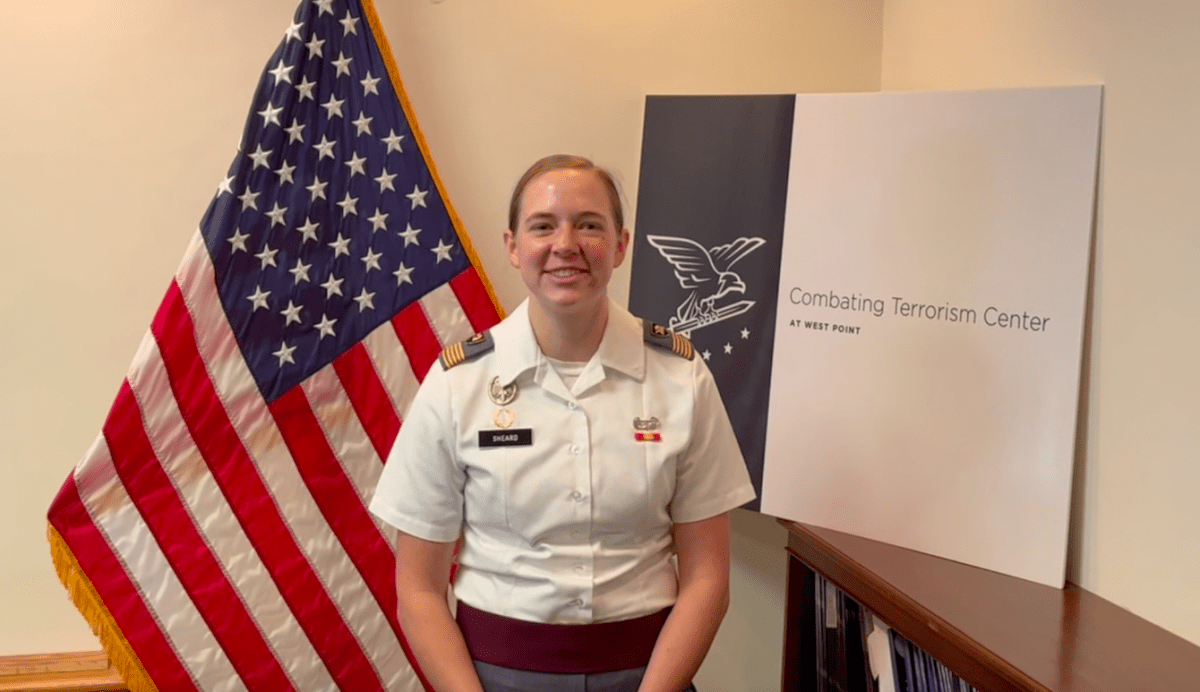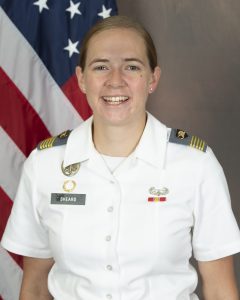 Meet CDT Caroline Sheard, the CTC Cadet of the month for March 2023. Caroline is from Honesdale, Pennsylvania, and is the daughter of Josh and Lorie Sheard. At West Point, Caroline is a senior majoring in International Affairs with a minor in Terrorism Studies. Additionally, Caroline is a member of the staff for the Student Conference on U.S. Affairs (SCUSA) held annually at West Point and is currently in the International Affairs thesis program. Aside from academics, Caroline serves as the Brigade Energy and Environmental Officer, a position that oversees energy and environmental initiatives throughout the Corps of Cadets. Caroline loves to travel and explore new cultures.
Since joining the Terrorism Studies minor, Caroline has had the opportunity to intern with the Defense and Combating Terrorism Center at the DIA. During her internship, Caroline was able to see firsthand how intelligences agencies coordinate with each other to share information and produce intelligence products. She participated in visits to partner agencies, sat in on briefings, and learned about the new challenges posed by terrorism.
Caroline hopes to commission in the United States Army as a Field Artillery officer. In the future, Caroline would like to attend graduate school and pursue a career in the intelligence community.