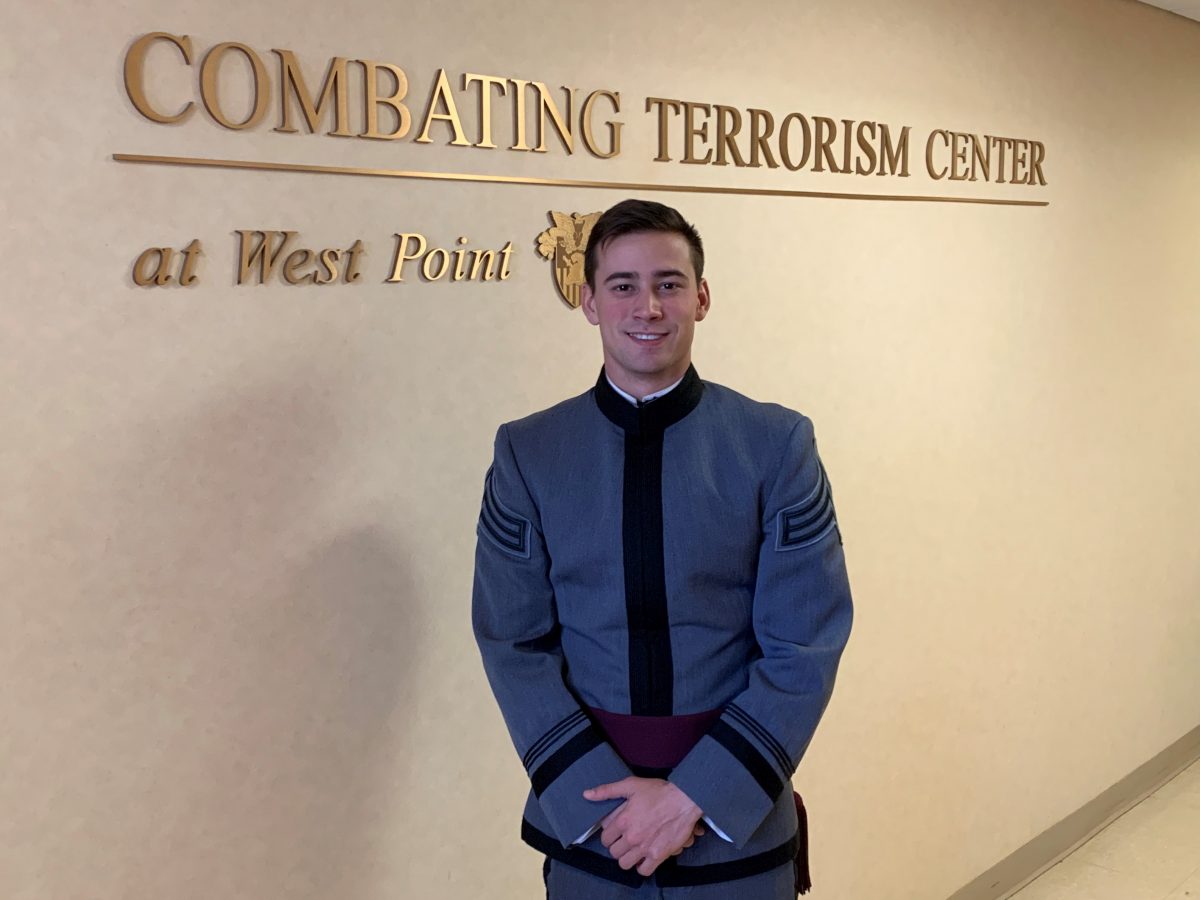 Meet CDT Adam Kopp, the CTC Cadet of the month for March 2020. Adam comes from Grosse Ile, Michigan, and is the son of Jeff and Denise Kopp. At West Point, Adam is majoring in American Politics with a minor in Terrorism Studies. Aside from academics, Adam serves as the Honor Officer for Company G4, loves to travel, play golf and basketball, and is a member of the Catholic community here at West Point.
Since joining the Terrorism Studies Minor, Adam has had the opportunity to intern with the FBI in Washington, D.C., and to participate in multiple trips to our nation's capital to learn about the ongoing efforts in terrorism prevention. During his internship, Adam was able to see firsthand how the FBI handles and prevents narcotics traffic in Washington, D.C., participated in real-life operations pertaining to counter-narcotics, exercised with the FBI's WFO SWAT team, spent a day with the FBI's Hostage Rescue Tactical Helicopters Unit, and was able to gain insight on the daily training and development of Washington's FBI capabilities.
Adam will serve as an Aviation Officer in the United States Army. In the future, Adam aims to either remain in an Army Aviation career or possibly pursue a career in the law enforcement field.