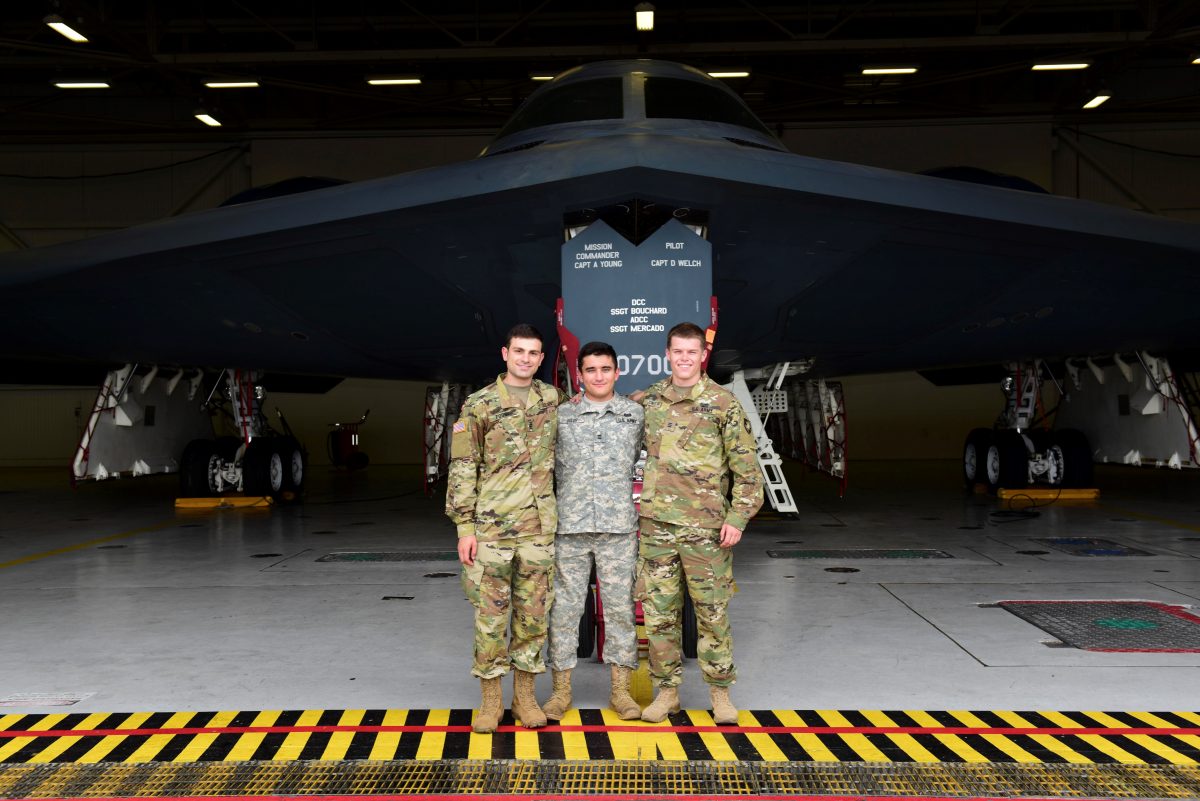 Throughout the six-week internship at the Kansas City Joint Terrorism Task Force CDTs Fossi, Jones, and Soler served as interns on Squad 12 – International Terrorism. They participated in active FBI international terrorism investigations while working with FBI agents who have successfully investigated some of America's worst enemies. Their daily work included assisting with surveillance, evidence gathering and reviewing materials for court's proceedings, and analyzing and compiling evidence for Assistant U.S. Attorneys under the supervision of FBI agents. The cadets worked with a team of professionals from diverse backgrounds (including, FBI agents, analysts, attorneys, immigration and customs officers, and police officers) who comprise the international terrorism task force at the FBI's regional office in Kansas City.  They were exposed to the law-and-order aspect of the United States' fight against international terrorism.
Beyond their daily work, the cadets also visited different agencies that aided them in understanding various facets of the role that the FBI plays in all other counter terrorism strategies. They had the opportunity to see the district attorney's office, visit the court house, Kansas City East Patrol division (where they participated in a ride along with local Police Officers), Command and General Staff College and adjunct prison at Fort Leavenworth, and Whiteman Air Force Base (AFB). At Whiteman AFB they got to see B2 Bombers, tour the drone piloting site and discuss the drone piloting program, tour a retired Minuteman Missile Launch site, and try on EOD suits. CDT Soler stated, "This past summer with the FBI JTTF in Kansas City, Missouri was almost certainly my best experience at West Point. The agents and analysts put me on an active case hunting a dangerous and influential International Terrorist. They brought me up to speed with everything they were involved in, and as a whole, everyone on the squad was fantastic to work with. This experience showed me that I might have a future in the intelligence side of the Army or the civilian world.  I have changed my first branch choice to Military Intelligence with a Branch Detail in Infantry as a result."
CDTs Fossi, Soler & Jones at Whiteman AFB
CDTs Fossi, Soler & Jones in front of a blast door in an old missile command site
CDT Soler in an EOD Suit
Additionally, they were able to observe the work of other squads in the Kansas City JTTF/FBI office, such as counterintelligence, human intelligence, domestic terrorism, violent crime, public corruption, and counter-narcotics. Their internship with the FBI allowed the cadets to witness and participate firsthand in the work that goes into keeping our nation safe from our terrorist adversaries.