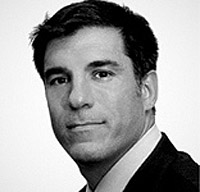 Mr. Viola's leadership and commitment is fundamental to the Center's ability to study the terrorist threat and shape the outcomes of national policy.
Mr. Viola generously provided a philanthropic donation to capitalize the Combating Terrorism Center at West Point in 2002.
Mr. Viola graduated from the United States Military Academy at West Point in 1977 and achieved the rank of major in the United States Army Reserves. In 1983, he graduated from New York Law School with a juris doctor degree.
Mr. Vincent Viola served as the Chairman of the New York Mercantile Exchange from 2001-2004. Mr. Viola also served as the Vice Chairman of the Exchange from 1993 to 1996 and on the Exchange board from 1987 to 1990. 

Mr. Viola continues to be involved in community philanthropic efforts. Mr. Viola co-founded and was Chairman of the National Children's Educational Reform Foundation, which is dedicated to the fundamental reform and improvement of inner-city education with an emphasis on bi-lingual programs in immigrant communities. Mr. Viola has served on the West Point Fund committee, an arm of the board of trustees that supports academy cadet programs. In 1997, Mr. Viola received a man-of-the-year award from the Eden School for Autistic Children. In 1998, Mr. Viola was awarded the Ellis Island Medal of Honor by the National Ethnic Coalition of Organizations. In 2000, he was honored with the community service award from the Futures and Options for Kids charitable organization.