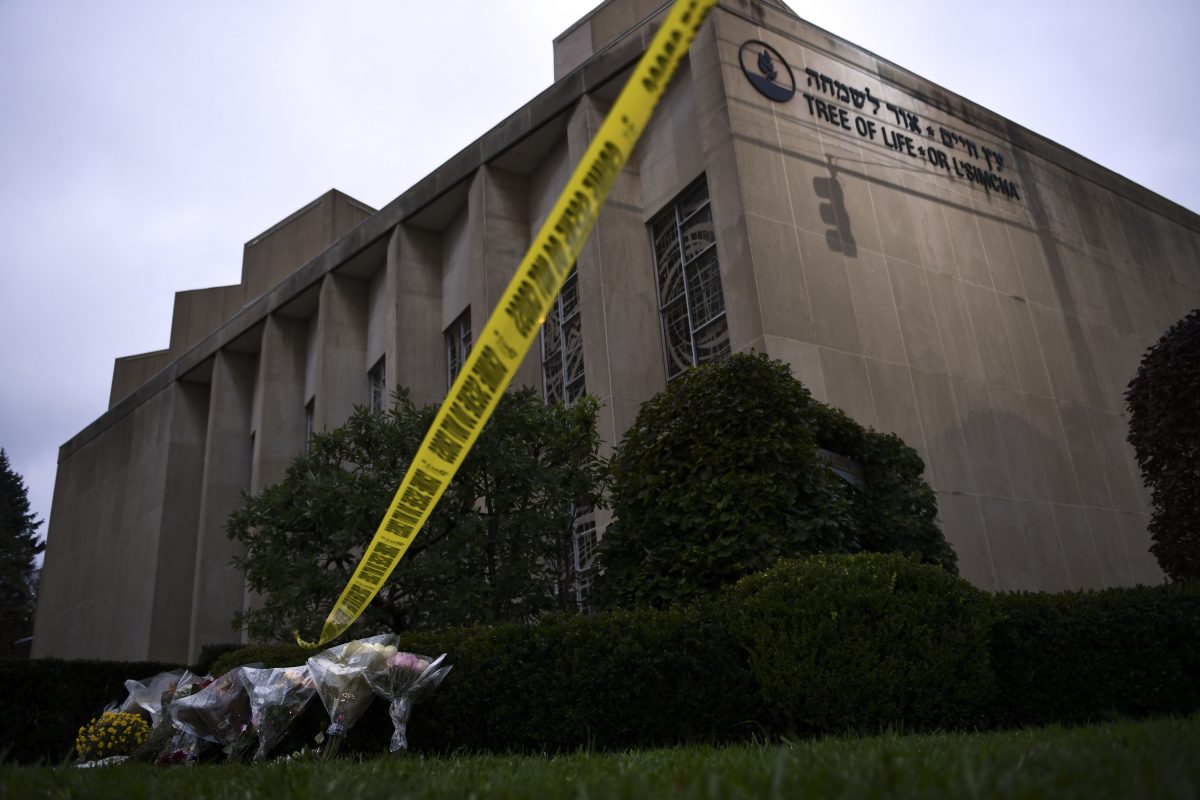 Abstract: The time period of 2012-2019 has seen a number of deadly terrorist attacks and plots against Jews and Jewish targets in both in Europe and the United States. However, in spite of the parallel rise in this deadly anti-Semitic violence on both sides of the Atlantic (compared to the decade 2001-2011), the sources of much of the violence have been from jihadis in Europe and individuals motivated by extreme right-wing (XRW) ideologies in the United States. While determining causality of terrorist violence is never simple, through the analysis and comparison of key jihadi and extreme-right cases, some common threads have emerged that provide insight that may help explain the two phenomena, on both sides of the Atlantic. What may be the most striking findings from this case study analysis are that first, Europe has become the focal point of the jihadi terror threat to Jews in the West and second, the United States has become a new, emerging focal point of the extreme right-wing terror threat to Jews in the West.
While Jews and Israel have been fixtures as enemies in the cosmology of both Sunni jihadi ideology and extreme right groupsa that lean heavily on white supremacist/neo-Nazi ideology, during the last seven years in Europe and the same period (but particularly the last seven months) in the United States, these doctrinal tenets have been acted upon to deadly effect with a frequency of success that is a sharp break from the previous decade, 2001 to 2011.b Although during the first decade following the attacks of September 11, 2001, al-Qa`ida and other transnational Sunni jihadi groups reiterated their long-standing antipathy toward Jews and Israel, there were no successful attacks launched by jihadis against these targets in Europe between 2001 and 2011.1 Now, that has changed, coincident with the rise of the Islamic State and a new wave of jihadi violence.
Meanwhile, on the other side of the ideological spectrum and across the Atlantic, at a much broader level, the United States has seen a decade-long phenomenon of extreme-right violence directed at immigrants and ethnic/religious minorities between 2008 and 2018.c However, it was only in October 2018 with the deadly attack on the Tree of Life Synagogue in Pittsburgh that Jews became casualties of this recent, broader trend in the United States.d It is worth noting that in May 2019 a senior FBI official said the bureau was observing a significant rise in the number of white supremacist domestic terrorism cases and that the current year's numbers were on track to match or exceed levels of 2017 and 2018.2
This article will seek to explore the doctrinal drivers behind the targeting of Jews both in Europe and the United States and seek to determine the specific justifications for anti-Semitic violence that have mobilized the attackers. These include historic religious anti-Jewish polemics,3 Nazi race war ideology,e direction from past and current al-Qa`ida leadership,4 recommendations from the Islamic Global Resistance Callf and a current manifestation of Middle East (Palestinian-Israeli conflict) politics playing out on a different battlefield.g Underpinning this analysis will be the detailed examination of relevant case studies from Europe (jihadi) and the United States (white supremacist/extreme right).
While determining causality of terrorist violence is never simple and there are differences between the factors that sustain terrorist plotting against Jewish targets on both sides of the Atlantic, there are also similarities. Some common threads that are worth considering and which repeat among the case studies separate into the categories of message, medium, and motivation. For example, under message, while the core philosophies of white supremacists and jihadis differ, both ideologies derive from doctrinal manifestos that direct followers to target Jews.5 Moreover, both philosophies argue that their constituents are in a "cosmic war"h with Jews that requires action from their adherents.6 In terms of medium, to promote their worldviews, both jihadis and right-wing extremists use remarkably similar social media strategies to recruit and radicalize.7 And lastly, though far from exclusive to attacks against Jewish targets, there is the "copycat" effect where extensive media coverage of one attack can inspire other alienated individuals to copy these actions and commit similar crimes.
Part one of this article focuses on jihadi terrorism against Jews. It starts by providing an overview of jihadi doctrine related to targeting Jews, before presenting case studies on the deadly terrorist attacks carried out against Jews in the Westi between 2012 and 2019, which all occurred in Europe. Part two of this article focuses on extreme right-wing terrorism against Jews. It starts by examining the doctrines behind such attacks, focusing on the violent extremist far-right scene in the United States, the location for all the deadly far-right terrorist attacks on Jews in the West between 2012 and 2019. Case studies are then presented for each of these attacks.
Part One: Jihadi Terror Threat To Jews in the West
Four deadly terrorist attacks launched specifically against Jewish targets have taken place during the 2012 to 2019 time period in Europe.j Each was launched by an individual or individuals with either an aspirational or actual association with a jihadi terrorist group. Underpinning the motivation for these different attacks has been a mix of al-Qa`ida/Islamic State ideological doctrines, ancient Islamic anti-Semitic tropes, and current Palestinian-Israeli political tensions.
Jihadi Doctrine in Relation to Jews
Both in Usama bin Ladin's original declaration of war against the United States in 1996 and his subsequent statement in 1998,8 Israel and Jews figured very high on the organization's list of priorities as al-Qa`ida's enemies. From these important statements, it is clear that bin Ladin was not focusing on Jews as a religious minority, but rather in the political incarnation—the Jewish State of Israel and that the United States is seen as doing its bidding in the Middle East, whether related to the plight of Palestinians, Lebanese, or Iraqis. But most importantly, al-Qa`ida's founder was establishing the doctrinal legitimacy of "Jews" as a target.
Similarly, the current leader of al-Qa`ida, Ayman al-Zawahiri, argued in his December 2001 book Knights under the Prophet's Banner that "tracking down the Americans and the Jews is not impossible. Killing them with a single bullet, a stab, or a device made up of a popular mix of explosives or hitting them with an iron rod is not impossible. Burning down their property with Molotov cocktails is not difficult. With the available means, small groups could prove to be a frightening horror for the Americans and the Jews."9
In 2008, al-Zawahiri similarly endorsed "every operation against Jewish interests" and promised to "strive as much as we can to deal blows to the Jews inside Israel and outside it."10 He also called specifically for attacks on Jews outside Israel, reinforcing bin Ladin's doctrine and noting, "today there is no room for he who says that we should only fight the Jews in Palestine … Let us strike their interests everywhere, just like they gathered against us from everywhere."11
Yet, with few exceptions, while Jews and Israel have been a target of fierce rhetorical attack by Usama bin Ladin and his acolytes, words were infrequently matched by deeds between 2001 and 2011. The exceptions of al-Qa`ida-directed attacks against Jewish and Israeli interests occurred in 2002 and 2003, outside of Europe. In April 2002, an al-Qa`ida attack was launched against the ancient El Ghriba synagogue on the Tunisian island of Djerba.12 A natural-gas truck, fitted with explosives, detonated at the front of the synagogue, killing 14 German tourists, three Tunisians, and two French nationals.13 Later that year, in Kenya in November 2002 there was a two-pronged al-Qa`ida attack involving the suicide bombing of an Israeli hotel at almost the same time as two Russian SAM-7 surface-to-air missiles were fired at an Israeli civilian airliner taking off from the city's airport.14 The third attack came in Turkey on November 15, 2003, when the Bet IsraelハandハNeve Shalomハsynagogues in Istanbulハwere each struck by a truck carrying explosives thatハcrashed into the locations, killing 23 and injuring more than 300.15
Despite the lack of successful attacks against Israeli or Jewish targets by al-Qa`ida in Europe between 2001 and 2011, it was not for a lack of effort.k Khalid Sheikh Mohammed (KSM), al-Qa`ida's chief of operations before and immediately after 9/11, asserted that he was responsible for efforts to try to hit Israeli targets in Australia, Azerbaijan, India, Kenya, and the Philippines as well as Israeli flights into and out of Bangkok and Mombasa. Moreover, he claimed that he provided financial support for operations against Jewish targets in the United States, Turkey, and the United Kingdom.16
While successful attacks against Jews in the European diaspora by al-Qa`ida remained rare, in 2004, in the wake of al-Qa`ida's loss of its sanctuary in Afghanistan, The Global Islamic Resistance Call, published by Abu Musab al-Suri, suggested nine most important types of targets in the United States and in Western countries.17 Number 6 was "places where Jews are gathered, their leading personalities and institutions in Europe, avoiding places of worship and synagogues."18 Interestingly, number 3 was "media personalities and media centers that are leading the war against the Muslims and justifying the attacks on them, coming from the Zionist and Zionist friendly Crusader media institutions."19
Though not explicitly cited by any jihadi terrorists who carried out attacks, this strategic document and its target recommendation yet again reinforced the doctrinal legitimacy of attacks against Jews and at a minimum provided ideological reinforcement of al-Qa`ida's previous justification for jihadi attacks against Jewish targets.l
More recently, one must observe with significant concern Hamza bin Ladin's May 2017 call to attack Jewish targets, placing them at even a higher priority than attacking the United States.20
Case Studies on All Deadly Jihadi Terrorist Attacks on Jews in the West (2012-2019)
Every single fatal jihadi terrorist attack on Jews in the West between 2012 and 2019 took place in Europe, suggesting the continent is now at the focal point of the jihadi terror threat against Jews in the West.
Four deadly terrorist attacks occurred in Europe between 2012 and 2019, which were carried out by individuals motivated to attack explicitly Jewish targets by violent Islamist ideology.m There were no deadly attacks in Europe by extreme-right violent extremists against Jews during this period.
The 2012 Toulouse Terrorist Shootings
On March 11, 2012, a series of terrorist attacks began in and around Toulouse, France, that were the first jihadi attacks on French soil in a decade and a half and ended in one of the worst targeted attacks on Jews in France since the Second World War. The attacks began with the killing of a French-Muslim paratrooper in Toulouse. Four days later, two more French soldiers of North African origin were killed in Montauban, and then before being killed by security forces after a 32-hour siege, the assailant brutally murdered a rabbi and three children at a Jewish school in Toulouse.21
This wave of violent acts that shocked France were carried out by Mohamed Merah, a 23-year-old Frenchman of Algerian descent with a criminal history.22 Without spending too much time on Merah's biography, it is important to note that firstly, "Merah emerged from prison in 2009 almost fully radicalized, and openly proclaimed his fascination for violent jihad"23 and secondly, that following his release from prison he traveled to Afghanistan, Pakistan, Syria, and Egypt in 2010 and returned to spend two months in Waziristan in Pakistan in 2011. According to Bernard Squarcini, the head of France's domestic security service (DRCI) until 2012, during this period Merah claimed to have been trained by an instructor from al-Qa`ida.24
Merah maintained his links to the global jihad upon his return to France and was in contact with Moez Garsallaoui, emir of the Central Asian terrorist group Jund al Khilafah (JaK).25 In fact, he stated that the "brothers in Pakistan" supplied him with approximately 20,000 Euros for his attacks.26 Additionally, he and his brother were also linked to the "Toulouse group" and in at least Merah's mind, Forsane Alizza, given that his last tweets were signed "Mohamed Merah-Forsane Alizza."27 In 2012, Forsane Alizza, an Qa`ida-aligned French group, was proscribed for "encouraging French citizens to travel to Afghanistan to fight jihad."28
But what led to the specific targeting in Merah's killing spree? "During the siege negotiations, he reportedly told police that he was acting in revenge for the death of children in Palestine, out of hatred for the French army's international missions, and to punish France for banning the Islamic veil," suggesting that the Israeli-Palestinian conflict was a primary driver for him targeting Jews.29 In a similar vein, Merah's sister, Souad, a fellow extremist, is reported to have provided money and mobile phones to Mohamed in the months leading up to the attacks30 (but was never prosecuted) and referenced the conflict when she noted afterward, "Mohamed had the courage to act. I am proud, proud, proud … Jews, and all those who massacre Muslims, I detest them."31
It is known from Mohammed Merah's own brother's account of their upbringing that anti-Semitism was normalized in Merah's family and that "Merah's familial milieu was a crucial channel for the transmission of a radical ideology that was built on the historical Islamic anti-Jewish polemics"32 that are in line with Jurgensmeyer's cosmic war concept. According to his brother, as children, all the Merah kids were taught that "Arabs are born to hate the Jews." For example, when the Merah children requested a Christmas tree, "the father forbade it, noting the concept to be 'contrary to Islam.' Merah's father went on to explain that his decision was based on his belief that a 'Jew wanting to kill the Prophet hid himself behind a pine tree.'"33
It is worth noting that despite Mohamed Merah's clear antipathy to Jews, there is some information that suggests that Merah's choice of the Jewish school was a secondary target. French President Sarkozy's intelligence adviser claimed at the time on French TV that Merah told negotiators during the siege that he had wanted to kill more soldiers in Toulouse but had arrived too late and instead besieged the nearby school.34
The 2014 Brussels Jewish Museum Shooting
Ironically, as the 32-hour siege involving Merah was playing out, in the Toulon-La Farlede, a penitentiary in southeast France, Mehdi Nemmouche, a 27-year-old repeat offender who was serving his fifth sentence, "asked for a television set to follow – 'with jubilation' the saga of the killer on a scooter."35
Upon his release from prison, this fellow Frenchman of Algerian descent with a criminal history moved first to Molenbeek-Saint-Jean, a section of Brussels known to be a "seedbed of jihadism" before departing on New Year's Eve 2012 from Brussels, taking a circuitous route via flights to the United Kingdom, Lebanon, and Turkey before joining the Islamic State in Syria.36 In Syria, Nemmouche was known for his sadism and torture, working as a prison guard in Aleppo for captured French journalists.37 During his trial, which began in January 2019, some of the French journalists who claim Nemmouche was their prison guard have testified that Nemmouche was "filled with hate and especially towards Jews and Shia Muslims" and that Nemmouche told them "like Merah, he dreamed of grabbing a Jewish girl by the hair and shooting her dead."38
When Nemmouche departed Syria, he embarked on a circuitous trip back to Europe, possibly trying to obscure his point of origin, by traveling to Istanbul, Malaysia, Singapore, and Hong Kong before returning to Europe via Frankfurt.39 Then, on May 24, 2014, armed with a pistol and Kalashnikov assault rifle, Nemmouche attacked the Jewish Museum in central Brussels, killing two Israeli tourists, a French volunteer, and a Belgian museum receptionist. It was the first attack in Europe by an Islamist fighter returning from the war in Syria. Six days later, Nemmouche was arrested in the southern French port city of Marseille as he got off a Eurolines bus when border control officers looking for drugs carried out an unannounced check and found his Kalashnikov assault rifle in a bag on the seat next to him, his pistol in his jacket, and a laptop containing videos in which a voice, believed to be his, claimed responsibility for the murders.40
Though originally thought to be a 'lone actor,' Belgian prosecutors demonstrated evidence of the connections between Nemmouche and the Islamic State, based on his time in Syria as a prison guard. Nemmouche was also linked to Abdelhamid Abaaoud, a Belgian citizen who rose through the ranks to become a key player in the Islamic State's external operations efforts, a leading figure in the French-Belgian Islamic State network, directly supervising deployments from Syria, and the ringleader of the 2015 attacks in Paris that killed 130 in the deadliest terrorist attack in modern French history.41 Moreover, in the months before the Jewish Museum attack, Nemmouche "made a 24-minute call to Mr. Abaaoud, according to a 55-page report by the French National Police's antiterror unit."42
While it is certainly possible, given his connectivity with Abaaoud, that Islamic State external operations had some role in choosing the target, it is this analyst's assessment that targeting of the Jewish Museum was Nemmouche's attempt to copycat Merah's actions in 2012 with the goal of achieving the same notoriety and attention that Merah had received. After all, it was not until a few months later, in September 2014, that the Islamic State's spokesman, Abu Muhammad al-Adnani, first called for "members to kill – without question and by any means necessary – civilians and soldiers in Western countries including Australia, France, Canada and the U.S."43
During the trial, Nemmouche argued that he was not to blame for the murders and that instead, he had been caught up in some kind of plot targeting the Israeli intelligence agency, the Mossad.44 However, the prosecution argued that Nemmouche had provided his rationale for the attack in the voice recording that he is believed to have made and was found on his laptop that said, "We are firmly determined to put this city [Brussels] under fire and blood."45 Nemmouche was convicted for the attack in a trial that concluded in March 2019.46
Nemmouche's choice of the Jewish Museum nevertheless was consistent with al-Suri's Global Islamic Resistance Call doctrine for the prioritization of secular places like museums or schools—not synagogues—as targets.47
The 2015 Kosher Supermarket Attack in Paris
On January 9, 2015, a 32-year-old Frenchman of Malian origin who converted to Islam and had radicalized while in prison in France took over a kosher grocery store, the Hyper Cacher, in Paris, killing four Jewish customers immediately and then taking the remaining shoppers hostage. Amedy Coulibaly coordinated his attack with Cherif and Souad Kouachi, who days earlier had killed 12 people in an assault on the satirical French weekly Charlie Hebdo.48 His attack against Hyper Cacher occurred the day after he had shot and killed a French policewoman of Caribbean descent. The three gunmen, collectively responsible for the Charlie Hebdo and Hyper Cacher attacks, ultimately died during two separate sieges.49
Like Merah and Nemmouche, Coulibaly spent formative years in a French prison—in his case, Fleury-Mérogis prisonハfor armed bank robbery.50 During his five years there (2004-2009), he met Cherif Kouachi and is believed to have radicalized to a violent interpretation of Islamハat the same time as Kouachi.51 According to Coulibaly, his discovery of Islam in prison changed him.n
Prison was also where he made his connections to the jihadi scene in France as he met the veteran al-Qa`ida operative Djamel Beghal, who was in 'isolation' in the cell above him but with whom he was nevertheless able to communicate.52 After his release a few years later, Coulibaly was arrested again and in December 2013 was sentenced to five years in prison for stockpiling ammunition for a plot with the Kouachi brothers to break out of prison a radical French-Algerian Islamist, Smain Ait Ali Belkacem, who had planned the 1995 Paris Métro and RER bombings.53 Coulibaly was released early, in March 2014.54
Though he had not traveled overseas, Coulibaly proclaimed his allegiance to the Islamic State during the siege at the Hyper Cacher grocery. There are some indications that he was in contact with the Islamic State in Syria,55 hinting that there may have been some coordination with the Islamic State's external operations wing. Meanwhile, the Kouachi brothers were linked to al-Qa`ida in the Arabian Peninsula.56
This again raises the question: why the Jewish target? There is some evidence the choice of target was premeditated. In August 2014, five months before his attack, Coulibaly and his wife, Hayat Boumeddiene, cased a Paris-area Jewish school before security guards turned them away.57
Once inside the Hyper Cacher grocery store and at the height of the siege, Coulibaly told a French journalist over the phone that he had deliberately chosen to target Jews.58 Moreover, from his GoPro footage, which Coulibaly recorded and was subsequently retrieved by the French police, the Islamist gunman can be seen shooting three of the four victims and delivering an anti-Semitic rant. According to a report on the contents of the GoPro video, "the footage shows Coulibaly first grabbing hold of a customer, requesting his name, and then shooting him dead … the gunman goes on to ask another man for his origin, then kills him after the man replies 'Jewish' … 'So you know why I am here then, Allahu Akbar,' Coulibaly proceeds to shout."59
However, for Coulibaly, targeting Jews was not his only aim. He had already killed a French policewoman, who, for him, served as a representative target for 'France' and its role in the coalition against the Islamic State. In fact, when a journalist asked Coulibaly during the siege why he and the Kouachi brothers attacked France, Charlie Hebdo, and a Jewish grocery, Coulibaly replied, "For what you have done to the Caliphate, for what you have done to the Islamic State, we are attacking you."60 Furthermore, according to one of the hostages, "he [Coulibaly] told us he was doing this in the name of the Islamic State, [talked about] the caliphate and all that. He even told us he had nothing against Jews, but that we paid taxes to the French state and so we condoned [its actions]."61
By targeting both "media personalities and media centers that are leading the war against the Muslims" and "places where Jews are gathered … avoiding places of worship and synagogues," the Kouachis and Coulibaly were knowingly or unknowingly following a course of action recommended by al-Suri in the doctrines of the Global Islamic Resistance Call.62
The 2015 Copenhagen Shootings
Just a month after the Paris attacks, on February 14, 2015, Omar El-Hussein, 22, launched targeted attacks against a free-speech event in Copenhagen, killing one, and then that night, shooting and killing a Jewish volunteer guard outside the city's main synagogue while a bat mitzvah was being celebrated. Several hours later, he was killed in gunfire after injuring five police officers in a shoot-out.63 Although it is possible that this was a copycat attack to mirror what had very recently occurred in Paris, it is important to note Hussein never referenced the January 2015 Paris attacks.
Omar Abdel Hamid El-Hussein was born in Denmark to Palestinian parents and lived in the Mjølner Park in Nørrebro together with his parents and little brother. When his parents divorced, he moved with his mother to Jordan for three years, where he went to school. After the 8th grade, he returned to Denmark and became known to the police as a troubled teen for theft, possession of knives, and participation in a gang.64
Like the French attackers, El-Hussein had a criminal record and had spent time in prison. According to Danish police, he had been flagged for violence and weapons charges in the past and was in custody during 2014-2015 for a violent knife-stabbing attack, which he committed on an S-train on November 22, 2013. Not surprisingly, there was strong reason to believe that he may have become radicalized behind bars.65
In fact, the Prison and Probation Service from Arresthuset, Denmark, received three reports from prison officers in 2014 that noted El-Hussein was continuing to radicalize while in prison, and there was significant concern that he might try to go to Syria to fight when he was released.66 Although the last report was passed on to the Danish Intelligence Service (PET), El-Hussein's two-year sentence was judged to be "disproportionate" by a Danish court, and it ordered him released from prison in January 2015, two weeks before the attacks.67
Nine minutes before his first attack, El-Hussein pledged his loyalty to the Islamic State. "I swear allegiance to Abu Bakr" [the head of the Islamic State], he wrote on Facebook and posted a video called the "Sword of Jihad," which featured an Arabic song, the lyrics of which state, "Our purpose is to destroy you … we will come to you with slaughter and death."68
During the day of the attacks, El-Hussein first targeted an afternoon talk being given on freedom of speech and censorship featuring the Swedish artist Lars Vilks, infamous for his cartoons of the Prophet Mohammad. Though he failed to enter the building, El-Hussein shot at the officers and other people standing in the cafe area outside the lecture hall behind a glass pane to the street, using a rifle and killing 55-year-old film director Finn Nørgaard before fleeing.69
He subsequently went to ground and with the assistance of four associates, obtained additional ammunition for his two pistols, changed clothes, and used an internet café to research his next target, which he approached just after midnight. El-Hussein had determined from his research that a bat mitzvah would be occurring at the city's main synagogue that evening and that information informed his attack plans. Outside the synagogue, he confronted 37-year-old Dan Uzan, a member of the Jewish community who was serving as a community security volunteer, who was guarding the building and prevented his entrance. El-Hussein shot and killed Uzan before fleeing after a subsequent shoot-out with police in and around the synagogue.70 El-Hussein was eventually located shortly before 5:00 AM, and he engaged with the police in another shoot-out in which the police shot and killed him, one block west of Nørrebro station in north Copenhagen.71
His target set was familiar: a political satirist, police officers, and Jews. Chosen without any direct contact with the Islamic State, they echoed those of the Kouachi brothers and Coulibaly the previous month. Aiming for a provocative media target and a Jewish target was somewhat in sync with al-Suri's doctrine, although his guidance was to avoid targeting synagogues. However, the young Danish-Palestinian's personal sense of connection to the Israeli-Palestinian conflict may have played a role in his choice of target. A former classmate of El-Hussein described him as often discussing "the Israeli-Palestinian conflict. [And] he was not afraid to say openly that he hated Jews."72
The phenomenon of self-directed, internet-inflamed terrorists has not been unique to Europe, and it has not been unique to jihadis. In fact, extreme right-wing (XRW) recruitment strategies and propaganda efforts in furtherance of violent extremism in the United States are quite similar to the efforts of jihadis and similarly are made possible through the internet. Moreover, like the jihadis in Europe, XRW terrorists have followed a philosophical doctrine that clearly identifies Jews as enemies in this "cosmic war." And not unlike the case studies of jihadis in Europe, there have been situations where violent extremists in the United States sought to emulate previous violent actors.
Part Two: The Extreme Right-Wing Terror Threat To Jews in the West
"The Jews are our main and most formidable enemies, brothers and sisters. They are truly the children of Satan, as Christ tells us in St. John 8:44 … we promise death to those who attack us or who attempt to place us in ZOG [Zionist Occupied Government]'s dungeons."73
— Glen F. Miller Jr., member of "The Order"
The past seven months have seen the death of 12 Jews in the United States by the way of two politically motivated attacks against non-combatants, or terrorism.74 Accounted for by the October 27, 2018, attack in Pittsburgh in which 11 congregants of the Tree of Life Synagogue were killed and the April 27, 2019, Chabad of Poway, California, synagogue shooting in which one parishioner died,75 these attacks as well as the deadly 2014 attack at the Kansas City Jewish Community Center were carried out by white supremacist, neo-Nazi-affiliated individuals.
While these three attacks comprise the only deadly attacks against Jewish targets in the United States during the 2012-2019 time period, there have been a series of plots and conspiracies aimed at Jewish targets that were thwarted during this time period.o
With only one exception,p all of the thwarted plots as well as the attacks that were carried out have been motivated by extreme right-wing ideology and more specifically, the white supremacist/neo-Nazi subset of that ideological movement.q
According to a report by The Anti-Defamation League's Center on Extremism, between 1993-2017, a total of 150 "right-wing" incidents of terrorist acts, attempted acts, and plots and conspiracies occurred in the United States.76 They were stratified into 11 categories, defined by the nature of the target, and the top-four most frequent (in descending order) were "government/law enforcement," "racial," "religious minorities," and "anti-abortion." Out of these 150 incidents, 43 percent were motivated by white supremacist ideas, including the five that specifically sought out Jewish targets,77 just like the three attacks discussed below.78
Notably, the white supremacist terrorist attacks against Jewish targets in 2018 and 2019 are a departure from the experience between 2001 and 2011 in the United States when the only deadlyr attacks against Jews were Islamist in nature and related to Israel. They included the July 2002 attack by an Islamist terrorist, Hisham Muhammad Ali Hedayet, who opened fire at the El Al counter at Los Angeles Airport, killing two, and the July 2006 attack by Naveed Haq at the Jewish Federation in Seattle, where he killed one person. Before opening fire, Haq specifically declared he was angry about Israel and the recent Hezbollah-Israel war.79
Extreme Right-Wing Doctrine in Relation to Jews
Almost 75 years after the defeat of Nazi Germany and its racist, ethno-nationalist policies, extreme right groups focused on ethnic purity have risen to prominence in a variety of different European countries. Those that have adopted identitarian doctrines are fixated on Frenchman Renaud Camus's 2012 Great Replacement theory, which, though focused on the white Christian population of France, describes "the process by which the indigenous European population is replaced by non-European migrants."80 However, unlike the American variant of this 'white genocide' ideology, in the Great Replacement theory, Muslims are the threat and Jews, like Christians, are victims.81 This doctrinal difference of the European variant of "white genocide" theory as it relates to Jews may have moderated its violent influence against Jews in Europe.
What has mobilized white supremacists against Jews as targets in the United States over the past seven years, and are there any similarities with the factors that have mobilized jihadis during this same time in Europe?82
It is worth considering some of the foundational doctrinal tenets of extreme right-wing ideology as it manifests itself in the United States:
"The inevitable result of racial integration is genocide for the White race through miscegenation [interbreeding of different races]."
"…all Western nations are ruled by a Zionist conspiracy to mix, overrun and exterminate the White race."
"We must secure the existence of our people and a future for White children"
—The White Genocide Manifesto83
The concept of 'white genocide' was first popularized by David Lane, a member of the terrorist group The Order, which was responsible for the 1984 assassination of Jewish radio host Alan Berg. According to extremism researcher J.M. Berger, Lane's White Genocide Manifesto "has become the overwhelmingly dominant memeハof modern white nationalism."84
The Southern Poverty Law Center notes, "white genocide holds that forces—principally Jewish, often coded as 'globalist'—are pursuing policies seeking to destroy the 'white race' in their 'traditional homelands' like Europe and the United States through the deliberate importation of non-white people. This is what the torch-bearing white supremacists who marched on the campus of the University of Virginia meant when they chanted 'Jews will not replace us.'"85 This drives the conspiratorial worldview that Jews are the most urgent, mortal threat to the white race and justifies violence against Jews to prevent the "white genocide."86
Often, this white supremacist worldview is coupled with a religious theology of the pre-Christian religion more commonly known as Odinism which "incorporates worship of Thor, Odin and other Norse-Germanic gods into a puritanical ideology promoting the survival of the Germanic culture and the Aryan race" serving to legitimize contemporary terrorist acts.s David Lane played a key role in establishing Odinism as a tenet of white supremacy when he abandoned Christian Identity theology in favor of a "pure" racist version of Odinism.87
Case Studies on All Deadly Extreme Right-Wing Terrorist Attacks on Jews in the West (2012-2019)
Every single fatal extreme right-wing terrorist attack on Jews in the West between 2012 and 2019 took place in the United States, suggesting the country is a new, emerging focal point of the extreme right-wing threat against Jews. The three deadly terrorist attacks (and at least four thwarted plots) against Jews in the United States in this period were carried out by individuals motivated to attack explicitly Jewish targets by violent extreme right-wing ideology. There were no deadly terror attacks on Jews in the United States that were perpetrated by jihadi extremists in this period.
The 2014 Kansas Jewish Community Center Attack
Born and raised in North Carolina, Frazier Glenn Miller, Jr. was a high school drop-out and 20-year U.S. Army veteran who rose to the rank of master sergeant and served two tours of duty in South Vietnam during the Vietnam War.88 Discharged from the U.S. Army as a sergeant in 1979 for distributing racist propaganda, which he had been introduced to by his father, in 1980, he founded, led, and served as the chief spokesperson for the Carolina Knights of the Ku Klux Klan, a local chapter that later developed into the White Patriot Party (WPP).89
Miller used his position in the WPP to further a political career and sought the Democratic Party's nomination for governor of North Carolinaハinハ1984 and the Republican Party's nomination for a seat in the North Carolina Senateハin 1986.90 When his political career failed, he mailed a letter in 1987 to 5,000 recipients that said, "In the name of our Aryan God, thru His beloved Son, I Glenn Miller now this 6th day of April, 1987 do hereby declare total war. I ask for no quarter. I will give none. I declare war against [plural of the N-word], Jews, Queers, assorted Mongrels, White Race traitors, and despicable informants."91 He was subsequently arrested two weeks later when authorities raided a mobile homeハhe and other men had rented inハOzark, Missouri, where a cache of weapons was found inside, which included "C-4 plastic explosives, dynamite, pipe bombs, hand grenades, fully automaticハM-16, AR-15ハsemi-automatic rifles,ハsawed off shotguns, pistols, cross-bows, and around a half-ton of ammunition."92
After Miller cooperated with law enforcement and served three years in prison, he was released with a new identity and worked as a trucker for 12 years before retiring in 2002 and settling in Aurora, Missouri.93 In the following years, he continued to write essays expressing his white supremacist views and then in 2006, ran unsuccessfully for U.S. Congress from Missouri and then for the U.S. Senate, also from Missouri, in 2010.94
And then, on April 13, 2014, Miller launched an attack in suburban Kansas Cityハtargeting the Jewish Community Center and the Jewish retirement home Village Shalom in Overland Park, Kansas, seeking to kill as many Jews as possible. Using a shotgun, he killed three people, though none were Jewish.95 Witnesses say Miller had shouted "Heil Hitler" numerous times during the shooting and during his arrest.96
In terms of understanding the ideological basis for Miller targeting Jews, his own writings are decisive and suggest that racial politics around immigration and his belief that Jews were contributing to the demise of the "white race" seem to be most relevant. Miller wrote an essay in 2004 calling on Americans to rise up against Jews, people of color, immigrants, LGBTs, abortion, and church-state separation, noting, "our race is dying out rapidly right before your very eyes. ZOG [Zionist Occupied Government] is flooding our nation with tens-of-millions of colored aliens."97 Clearly, Miller had concluded that there was a war going on—a battle in his mind between good and evil and right and wrong—and he responded to the perceived threat.
The 2018 Pittsburgh Synagogue Shooting
On the morning of October 27, 2018, it is alleged that Robert Bowers, armed with a semiautomatic assault-style AR-15 rifle and three pistols, stormed the Tree of Life synagogue in Pittsburgh and shot worshipers during Saturday morning sabbath services, killing 11 and wounding six in the deadliest attack on Jews in the history of the United States. Only after an exchange of gunfire, during which Robert Bowers suffered multiple gunshot wounds, was he arrested and taken to a hospital. Witnesses told police that Bowers shouted anti-Semitic statements when he began firing. The attack was immediately labeled a hate crime as Bower's history of anti-Semitic online screeds came to light.98 It was also clearly a political act of domestic terrorism.
Bowers, 46, was a Pittsburgh resident who the FBI said was not previously known to law enforcement. Bowers grew up in the greater Pittsburgh area and was raised by his mother after his father committed suicide. After her death, his grandparents raised him, and he lived with his maternal grandfather until the latter's death a few years ago.99 Bowers cut short his time in high school, leaving before graduation, and worked for a small trucking firm where, according to a Pittsburgh resident who knew Bowers his whole life, Bowers seemed stable.100
However, Bowers was immersed in an entirely different world online. His chief fixations were a "white genocide" and "theories that Jews and minorities were, in combination, threatening whites with 'extinction."101 And in the weeks before he allegedly launched his deadly attack, his social media activity reflected the source of his anger. On October 10, 2018, he wrote on the social media site Gab.com,t "Why hello there HIAS! You like to bring in hostile invaders to dwell among us? We appreciate the list of friends you have provided," and he included a link to the website for HIAS National Refugee Shabbat, formerly the Hebrew Immigration Aid Society. Bower's reference to HIAS (an organization founded in 1881 to help Jewish refugees fleeing Eastern Europe to the United States, but since the 2000s, working with non-Jewish refugees) demonstrated that he viewed HIAS as responsible for facilitating his feared "white extinction" by providing assistance to refugees.102 u
Clearly, Bower's online world was "a virtual 'echo chamber'—acting as a radicalization accelerant while creating the path for the ultimate stage."v According to The Southern Poverty Law Center, which tracks the activities of extremists, "in the 19 days before Bowers carried out his act of mass murder, he posted or reposted memes and comments at least 68 times." Many of them reflected "anti-Semitic conspiracy theories that have long been in circulation among neo-Nazis and white nationalists," the center found.103
Most importantly, Bowers' rage was fueled by white nationalist preoccupation on the caravan of Central Americans moving through Mexico, and he expressed anger that a nonprofit Jewish organization was helping refugees settle in the United States. A week before the attack, Bowers highlighted a demonizing term for asylum seekers, posting on Gab that he "noticed a change in people saying 'illegals' that now say 'invaders'—I like this."104 And then, "in what appeared to be his final social media post hours before the attack, [Bowers] wrote, 'I can't sit by and watch my people get slaughtered. Screw your optics, I'm going in.'"105 It appears Bowers viewed his role as a defender of his people in this "cosmic war" and that the extinction of the white race was at stake.
According to the criminal complaint, even after being arrested, Bowers expressed to the police "that he wanted all Jews to die" and that "[Jews] were committing genocide to his people." It seems Bowers saw Jews as the most urgent threat to the white race because as viewed from his echo chamber on Gab, they were responsible for the deliberate importation of non-white people. Bowers' alleged targeting of the Tree of Life was likely driven by his belief that his race was facing an immediate and mortal threat, which he could only fend off with violence.106
The 2019 Chabad of Poway Synagogue Shooting
On the morning of April 27, 2019, it is alleged that John Timothy Earnest, armed with a semiautomatic assault-style AR-15 rifle and 60 rounds of ammunition, entered the Chabad of Poway synagogue in Poway, California, near San Diego and shot worshipers during Saturday morning Sabbath services, killing one and wounding three. According to court documents, when Earnest sought to reload the weapon, after having fired the 10-round magazine, he had difficulty reloading and fled when several members of the congregation moved to confront him. An off-duty Border Patrol Agent chased him and fired multiple rounds at Earnest before he fled the scene in his car.107
According to court documents, Earnest subsequently called 9-1-1 from his car and identified himself as the shooter at the synagogue and surrendered to authorities, leaving his AR-15, Smith and Wesson, M&P 15 rifle in the car along with the ammunition. He also stated on the call, "I just shot up a synagogue. I'm just trying to defend my nation from the Jewish people … They're destroying our people." He added that he shot people in the synagogue "because the Jewish people are destroying the white race." 108
Following Earnest's surrender to law enforcement, investigators, according to court documents, found a manifesto bearing Earnest's name, which had been uploaded to two websites.109 The most lucid sections of the manifesto, which is a rambling screed of grievances, clarifies that this was an act of domestic terrorism, inspired by a white supremacist worldview, carried out in order to preserve the "white race" and that Earnest viewed himself as a necessary sacrifice in this genocidal, cosmic war for survival.
Like Miller and Bowers, Earnest believed he needed to kill members of a community he perceived as the oppressive enemy. Earnest also delved into historical Christian anti-Jewish tropes to justify his actions, going as far as to cite Jewish responsibility for the death of Christ.110
The copycat phenomenon seems to have played a direct role in inspiring Earnest to act, as he noted he was inspired by the attacks on mosques in Christchurch, New Zealand, allegedly carried out by Bretton Tarrant.111
Conclusion
There is no unified theory to explain the deadly and simultaneously new, transatlantic phenomenon of violent terrorist attacks against Jewish targets in Europe and the United States during 2012-2019, when so few deadly attacks had occurred in the previous decade (2001-2011). There is much that is not known and maybe even more questions than answers.
Nevertheless, there are some common threads that emerge from a comparison of recent case studies. First, the actions of these violent actors are either consciously or unconsciously in line with key philosophical doctrines put forward by movement leaders. Secondly, both jihadis and the extreme right believe they are engaged in a cosmic war for survival and Jews are their enemies, which in their eyes makes killing Jews legitimate. Thirdly, social media has been the medium that has amplified the strikingly similar techniques put forth by both jihadis and right-wing extremists to spread their worldviews, trigger radicalization, and recruit to the cause. Fourthly, for the most part, the attacks have not been directed by formal terrorist organizations, but rather carried out by self-directed, internet-inflamed terrorists who claim to be acting on behalf of causes greater then themselves—both jihadi and right-wing extremist. Finally, in more than a few of the cases, the 'fame' that violent extremists gain from their actions can inspire others to copy these actions or commit similar crimes.
However, what may be the most striking findings from this case study analysis are that, first, Europe has become the focal point of the jihadi terror threat to Jews in the West and second, the United States has become a new, emerging focal point of the extreme right-wing terror threat to Jews in the West. To be clear, these findings do not mean there is not a jihadi threat to Jews in the United States. Yet, it is plausible that since the U.S. intelligence community and law enforcement have been so seized by the jihadi threat since 9/11, it has been more effectively suppressed than the extreme-right threat, which has not received similar resources. In terms of Europe, the volume of the jihadi threat, evidenced by the close to 5,000 Islamic State-linked European foreign fighters,112 has made it more difficult to suppress, resulting in more successful jihadi attacks in Europe and more deadly attacks on Jews. Similarly, in Europe, it would be incorrect to conclude that there is no threat from the extreme-right to Jews. But, it is possible that the European variant of "white genocide" theory, the Great Replacement, which views Jews as fellow victims, rather than enablers of white extinction, has moderated it.     CTC
Mitchell D. Silber is the former Director of Intelligence Analysis at the New York City Police Department and is currently an adjunct professor at Columbia University's graduate School for Public and International Affairs. He is currently involved in a two-year research project analyzing anti-Semitic violence in Europe. Follow @MitchSilber
Substantive Notes
[a] The Anti-Defamation League defines "extreme right" as "right-wing political, social and religious movements that exist outside of and are more radical than mainstream conservatism. In the United States, the extreme right consists primarily of two large, slightly overlapping spheres. In one sphere is the white supremacist movement, including its various sub-movements, such as neo-Nazis, racist skinheads, and the alt right, among others. In the other sphere are anti-government extremist movements such as the militia movement and sovereign citizens (collectively, this sphere is often referred to as the "Patriot" movement). Also in the extreme right are several "single-issue" movements, which each tend to be the extreme wing of a more mainstream conservative movement; these include anti-abortion extremists, anti-immigrant extremists, anti-Muslim extremists, and anti-public lands extremists, among others." "Extreme Right/Radical Right/Far Right," adl.org.
[b] However, between 2001 and 2011, there were at least 10, if not 12 jihadi plots with Jewish targets in Europe that failed or were foiled. Author email correspondence, Michael Whine, Director, Government & International Affairs, Community Security Trust (CST), May 2019.
[c] According to the ADL Center on Extremism, "over the last decade, a total of 73.3 percent of all extremist-related fatalities can be linked to domestic right-wing extremists, while 23.4 percent can be attributed to Islamic extremists. The remaining 3.2 percent were carried out by extremists who did not fall into either category." "Murder and Extremism in the United States in 2018," ADL Center on Extremism, January 2019.
[d] At least 50 people were killed at the hands of domestic extremists in 2018 in the United States, an increase of 35 percent from the previous year, according to the Anti-Defamation League. Out of the 50, 11 were Jews killed in Pittsburgh in October 2018. "Murder and Extremism in the United States in 2018."
[e] "Hitler radicalized traditional antisemitism by underpinning it with the race doctrine and giving it a biological basis. The Jew was conceived of as an unnatural outgrowth. His disappearance from this world should be a blessing for humankind. Hitler portrayed the Jew as the carrier of the concepts of internationalism, democracy, and pacifism, which were the 'three plagues of humanity… that had killed the nations' race value.'" From Walter Zwi Bacharach, "Antisemitism and Racism in Nazi Ideology," in Michael Berenbaum and Abraham Peck eds., The Holocaust and History: The Known, the Unknown, the Disputed, and the Reexamined (Bloomington, Indiana: Indiana University Press, 1998), p. 72.
[f] The Global Islamic Resistance Call was written by Abu Musab al-Suri—the nom de guerre of the Syrian jihadi Mustafa bin Abd al-Qadir Setmariam Nasar, a far-sighted independent military strategist aligned with al-Qa`ida— and published in December 2004. The references to al-Suri's text in this article are drawn from Brynjar Lia, Architect of Global Jihad: The Life of al-Qaida Strategist Abu Musab al-Suri (London: Hurst Publishers, 2007).
[g] French scholar Gilles Kepel asserts that the targeting of French Jews by French jihadis could be seen as a proxy for striking Israel, "with the local Jews, seen as the very incarnation of the despised Zionist ideology." Gilles Kepel, Terror in France: The Rise of Jihad in the West (Princeton, NH: Princeton University Press, 2015), p. 149.
[h] "Cosmic war" is a term that social scientist Mark Juergensmeyer defines as "the great battle between good and evil, right and wrong, religion and irreligion." Nathan Schneider, "Cosmic war on a global scale: An interview with Mark Juergensmeyer," Imminent Frame, July 23, 2010.
[i] "The West" is defined for this article as North America, Europe (excluding Russia), Australia, and New Zealand.
[j] Two murders in France of elderly Jewish women, Sarah Halimi (2017) and Mireille Knoll (2018), each by Muslim neighbors were clearly an anti-Semitic hate crime and occurred during this time period, but to date, no political motivation has come to light for their actions and thus they were excluded from this study of 'terrorist attacks.' James McAuley, "How the Murders of Two Elderly Jewish Women Shook France," Guardian, November 27, 2018.
[k] According to Michael Whine, some of these plots included: September 2003—two members of the Islamic State pre-cursor group Jama'at al-Tawhid wal-Jihad convicted of firearms attack against Berlin Jewish Museum; March 2004—seven al-Qa`ida-linked men convicted of Fertilizer Plot (thwarted by Operation Crevice) to bomb an out-of-town shopping center and two London synagogues; March 2004—Spanish al-Qa`ida cell's plans to attack Madrid Jewish schools, discovered following the Atocha railway station attack; December 2005—Libyan and Algerian nationals planned rocket attack against El Al plane at Geneva airport, foiled by Swiss security service; June 2006—seven men of North African origin planned to attack El Al plane at Zurich airport, foiled by Swiss security service; September 2006—Czech security service foiled al-Qa`ida in Iraq-linked plot to attack Jerusalem synagogue in Prague; December 2008—group of al-Qa`ida-linked men convicted of plotting various attacks in Manchester and London (among their targets was U.K. Jewish community leader Sir Trevor Chinn); November 2010—Belgian police foiled plot to attack NATO vehicles and the Jewish community. See Michael Whine, "Terrorist Incidents against Jewish Communities and Israeli Citizens Abroad, 1968-2010," Jewish Center for Public Affairs, July 1, 2011.
[l] Kepel argues that the killing of French Jews on January 7, 2015, at the Hyper Cacher supermarket was "in accord with the recommendations of the Islamic Global Resistance Call." Terror in France, p. 95.
[m] While the focus of this analysis is on 'deadly attacks,' it does not capture the volume of violent, physical hate crime attacks against Jews in Europe that did not result in death. According to German government statistics, there were 62 violent offences against Jews in 2018 that left 43 people injured, up from 37 physical attacks the previous year. In France, there was a year-over-year increase by 270 percent in violent assaults against Jews in 2018. From "Anti-Semitic Attacks Rose Sharply in Germany, in 2018," France24, February 13, 2019, and author conversation, chief executive of French Jewish security organization SPCJ, January 2019.
[n] The Wall Street Journal reported the following: "'Prison changed me,' Coulibaly would later tell French journalist Warda Mohamed after his release in 2008. Ms. Mohamed, a French journalist who interviewed Coulibaly as part of a documentary on prison life, said she didn't publish the comments at the time. 'I learnt about Islam in prison. Before that I wasn't interested, now I pray,' Coulibaly told Ms. Mohamed, she said." Noemie Bisserbe, "European Prisons Fueling Spread of Islamic Radicalism," Wall Street Journal, July 31, 2016.
[o] For example, in 2015, two unconnected conspiracies were thwarted by the FBI in Virginia and in Upstate New York. In Virginia, the conspirators sought to trigger a race war by targeting "Jewish synagogues and black churches" and in New York, to target Jews and African-Americans for assassination. Matt Zapotosky, "Feds: White supremacists plotted to attack synagogues, black churches," Washington Post, November 10, 2015, and "Whitehall Man Pleads Guilty to Machinegun Charge," Department of Justice U.S. Attorney's Office Northern District of New York, April 15, 2016. In 2017, FBI agents arrested a white supremacist in South Carolina based on a possible attack on a local synagogue. Matt Zapotosky, "Man with white supremacist ties accused of plotting attack 'in the spirit of Dylann Roof,'" Washington Post, February 16, 2017. And in December 2018, FBI agents and Snohomish County deputies arrested a Washington state white supremacist with a cache of firearms for allegedly making threats to kill 30 Jews as well as other minorities. Caleb Hutton, "Monroe man charged in killing plot: 'I'm shooting for 30 Jews,'" HeraldNet, April 8, 2019.
[p] In April 2016, there was a foiled attempt to bomb the Aventura Turnberry Jewish Center in Florida during services on the seventh day of Passover by a convert to Islam who noted he wanted to "strike back to the Jews [sic], by going to a synagogue and just spraying everybody . . . 'cause we're Muslims, you know what I mean? It's a war, man, and it's like it's time to strike back here in America." From "US v. James Gonzalo Medina, US District Court for the Southern District of Florida, Criminal Complaint," April 29, 2016, p. 4.
[q] Under the broad umbrella of XRW groups are white supremacists, anti-government extremists, anti-abortion extremists, and other types of right-wing extremists. For more, see "A Dark & Constant Rage: 25 Years of Right Wing Terrorism in the U.S.," Anti-Defamation League and "Extremist Files," Southern Poverty Law Center, which details different XRW groups active in the United States.
[r] With the caveat that one attack stopped by security guards resulted in the death of a security guard. "On June 10, 2009, an 88-year-old white supremacist, James W. von Brunn, entered the United States Holocaust Memorial Museum in Washington, D.C.," intending to kill Jews. He "fatally shot a security guard before being wounded by other guards." Isabel Fattal, "A Brief History of Anti-Semitic Violence in America," Atlantic, October 28, 2018.
[s] Many white supremacists claim to follow the Norse pagan religion of Odinism/Wotanism. As a religious sect, they try to revive the ancient Norse religious beliefs and practices of pre-Christian Europe. The true and originally non-racist/white supremacist version of this religion is usually called Asatruism (Asatru). And the more explicit forms of Asatruism are Odinism (aka Wotanism). It appeals to many white supremacists because it is seen as a warrior religion, which happens to be the antithesis of the pacificism of Christianity. It is also considered a tribal religion for those of European descent, the antithesis of the Middle Eastern origins of Judeo Christianity. Author conversation, Oren Segal, Director, Center on Extremism, Anti-Defamation League, January 2019.
[t] Gab is an English-language social media website known for its mainly far-right user base. The site has been described as "extremist friendly" or a "safe haven" for neo-Nazis, white supremacists, and the alt-right. Kevin Roose, "On Gab, an Extremist-Friendly Site, Pittsburgh Shooting Suspect Aired His Hatred in Full," New York Times, October 28, 2018.
[u] According to The Pittsburgh Post-Gazette, "HIAS was founded in 1881 to help Jews fleeing Eastern Europe. In the 2000s, it expanded its work to include non-Jewish refugees, including those fleeing Afghanistan, Bosnia, Bulgaria, Czechoslovakia, Ethiopia, Haiti, Hungary, Iran, Morocco, Poland, Romania, Tunisia and Vietnam." Rich Lord, Paula Reed Ward, and Liz Navratil, "Suspect identified as Robert Bowers, 46, in Pittsburgh synagogue shooting," Pittsburgh Post-Gazette, October 27, 2018.
[v] With regard to jihadi extremism, the 2007 NYPD Radicalization in the West report noted, "The Internet becomes a virtual 'echo chamber'—acting as a radicalization accelerant while creating the path for the ultimate stage of Jihadization." Arvin Bhatt and Mitchell Silber, "Radicalization in the West: The Homegrown Threat," New York City Police Department, 2007.
Citations
[1] Author email correspondence, Michael Whine, Director, Government & International Affairs, Community Security Trust (CST), May 2019.
[2] Evan Perez, "FBI has seen significant rise in white supremacist domestic terrorism in recent months," CNN, May 23, 2019.
[3] Camilla Adang and Sabine Schmidtke, "Polemics (Muslim-Jewish)," in Norman A. Stillman ed., Encyclopedia of Jews in the Islamic World (Boston: Brill, 2010).
[4] "Bin Laden's Fatwa," A NewsHour With Jim Lehrer Transcript, PBS.com.
[5] English translation of the statement "Summary/Review of Reports Concerning Threats by Osama Bin Laden to Conduct Terrorist Operations Against the United States and/or her Allies – 23 February 1998 to 16 June 1998," Al-Quds Al-Arabi, February 23, 1998, and "The White Genocide Manifesto," at davidlane1488.com.
[6] Ibid.
[7] Editorial Board, "The New Radicalization of the Internet," New York Times, November 24, 2018.
[8] "Bin Laden's Fatwa" and "Summary/Review of Reports Concerning Threats by Osama Bin Laden."
[9] Ayman al-Zawahiri, "Knights Under the Prophet's Banner," FBIS Daily Report, December 12, 2001.
[10] Al Sharq al-Awsat, April 4, 2008, cited in Jamestown Foundation, Terrorism Monitor 6:8 (2008).
[11] "Ayman al Zawahiri, Osama bin Laden's right-hand man, again called upon Muslims to strike Jews in Israel and around the world," Intelligence and Terrorism Information Center, April 6, 2008.
[12] Aaron Y. Zelin, "Fifteen Years after the Djerba Synagogue Bombing," CTC Sentinel 10:4 (2017); "Blast at Tunisian synagogue kills five," BBC, April 11, 2002.
[13] "Official Procès-Verbal, July 20th, 2002 in Tunis, El Fadel El Malki," Central Directorate of the Judicial police, Criminal Affairs Bureau.
[14] Tony Karon, "Why Al Qaeda is Targeting Israel," Time, November 30, 2002.
[15] "Film Clue to Turkey Jewish Attack," BBC, November 17, 2003.
[16] "Verbatim Transcript of Combatant Status Review Tribunal Hearing for ISN 10024," U.S. Naval Base, Guantanamo Bay, Cuba, March 10, 2007; "Substitution for the Testimony of Khalid Sheikh Mohammed, United States v. Moussaoui (NQ 01-455)," p. 12.
[17] Brynjar Lia, Architect of Global Jihad: The Life of Al-Qaida Strategist Abu Mus'ab al-Suri (New York: Columbia University Press, 2007), pp. 397, 411.
[18] Ibid.
[19] Ibid.
[20] Ali Soufan, "Hamza bin Ladin: From Steadfast Son to Al-Qa`ida's Leader in Waiting," CTC Sentinel 10:8 (2017).
[21] Nicolò Scremin, "What lessons can be learned from Mohamed Merah's radicalisation?" International Counter-Terrorism and Youth Network.
[22] Ibid.
[23] Virginie Andre and Shandon Harris-Hogan, "Mohamed Merah: From Petty Criminal to Neojihadist," Politics, Religion & Ideology 14:2 (2013): pp. 307-319.
[24] Scremin.
[25] Paul Cruickshank and Tim Lister, "How did Mohammed Merah become a jihadist?" CNN, March 26, 2012.
[26] Ibid.
[27] Scremin.
[29] Harriet Alexander and Fiona Govan, "Toulouse shootings: the making of a French jihadi killer with a double life," Daily Telegraph, March 17, 2012.
[30] John Lichfield, "Scooter terrorist Mohamed Merah 'was not a lone wolf,'" Independent, September 4, 2012.
[31] J. Lichfield, "How My Hate-filled Family Spawned Merah the Monster," Independent, November 12, 2012.
[32] Benjamin Lee and Kim Knott, "Ideological Transmission I: Family," Centre for Research and Evidence on Security Threats (CREST), 2017, pp. 1-58.
[33] Andre and Harris-Hogan, pp. 307-319 and Abdelghani Merah with Mohamed Sifaoui, Mohamed Merah, Mon Frere Ce Terroriste (Paris: Calmon-Levy, 2012).
[34] "No sign French suspect had al-Qaeda ties: official," Associated Press, March 23, 2012.
[35] Gilles Kepel, Terror in France (Princeton, NJ: Princeton University Press, 2015), p. 97.
[36] Ibid., p. 99.
[37] Ibid., p. 100.
[38] "Brussels Nemmouche trial: Suspect 'was my jailer and torturer,'" BBC, February 7, 2019.
[39] Scott Sayre, "Suspect Held in Jewish Museum Killings," New York Times, June 1, 2014.
[40] Terror in France, p. 100.
[41] For the authoritative account of Abaaoud's role and the Paris and Brussels attack network, see Jean Charles Brisard and Kévin Jackson, "The Islamic State's External Operations and the French-Belgian Nexus," CTC Sentinel 9:11 (2016).
[42] Rukmini Callimachi, "How ISIS Built the Machinery of Terror Under Europe's Gaze," New York Times, March 29, 2016. See also Valentina Pop, "Jihadists Behind Bars Pose New Threats for Europe," Wall Street Journal, January 9, 2019.
[43] Helen Davidson, "Islamic State's Call to Kill Westerners Has Terrorism Experts Divided," Guardian, September 22, 2014.
[44] "Brussels Jewish museum shooter 'an angry French teen' who was radicalised in jail," France24, March 8, 2019.
[45] Clement Zampa, "82 seconds of terror at Brussels' Jewish Museum," Times of Israel, January 9, 2019.
[46] "Brussels Jewish Museum murders: Mehdi Nemmouche guilty," BBC, March 7, 2019.
[47] Brynjar Lia, Architect of Global Jihad: The Life of Al-Qaida Strategist Abu Mus'ab al-Suri (New York: Columbia University Press, 2007).
[48] Pop.
[49] "Paris killer asked victims if they were Jewish before firing, transcript shows," Times of Israel, February 28, 2015.
[50] Stacy Meichtry, Noémie Bisserbe, and Benoît Faucon, "Paris Attacker Amedy Coulibaly's Path to Terror," Wall Street Journal, January 14, 2015.
[51] "Terrorist Amedy Coulibaly met former French President Nicolas Sarkozy in 2009, years before Paris murder spree," Daily News, January 9, 2015.
[52] Tom Burgis, "The making of a French jihadi," Financial Times, January 27, 2015.
[53] Mark Weitzman, "Paris Kosher Supermarket Gunman Amedy Coulibaly Caught on Tape Casing Jewish School in August," Tablet, January 23, 2015.
[54] Meichtry, Bisserbe, and Faucon.
[55] Author's email correspondence with New York Times journalist Rukmini Callimachi, who learned from a French intelligence report that "Coulibaly was chatting with an unknown person assumed to be an ISIS operative inside Syria. The subject of the chat was what would happen to Coulibaly's girlfriend – he was asking that she be well taken care of and allowed to study sharia [when she arrived in Syria]."
[56] Thomas Joscelyn, "Investigators explore ties to al Qaeda in Arabian Peninsula in Charlie Hebdo attack," FDD's Long War Journal, January 8, 2015.
[57] Weitzman.
[58] "Paris killer asked victims if they were Jewish before firing, transcript shows."
[59] Ibid.
[60] Jessica Best, "Paris shootings: Read full transcript of supermarket gunman Amedy Coulibaly swearing allegiance to Islamic State," Daily Mirror, January 11, 2015.
[61] "As victim lay dying, gunman asked hostages: 'Do you want me to finish him off?'" Times of Israel, January 13, 2015.
[62] For al-Suri's writings, see Brynjar Lia, Architect of Global Jihad: The Life of al-Qaida Strategist Abu Musab al-Suri (London: Hurst Publishers, 2007).
[63] "Denmark gunman openly 'hated Jews,' ex-classmate says," Times of Israel, February 16, 2015.
[64] Maria Christine Madsen, "This is how Omar el-Hussein became the terrorist, all Danes know," B.T., February 14, 2016.
[65] Ibid.
[66] Jan Lauridtsen and Anders Lomholt, "Explanation: So radicalized was Omar Abdel Hamid El-Hussein," TV2Denmark, April 14, 2015; Jan Lauridtsen and Anders Lomholt, "Disclosure: Omar El-Hussein had 'cell community' with Islamic State support," TV2Denmark, April 14, 2015.
[67] Ibid.
[68] William Wheeler, "The Jihadist of Copenhagen," New Republic, August 2, 2015.
[69] Madsen.
[70] Author conversation, security director at Copenhagen Central Synagogue, May 7, 2019; Madsen; "Denmark gunman openly 'hated Jews.'"
[71] Griff Witte and Karla Adam, "Danish attacks echo France," Washington Post, February 16, 2015.
[72] "Denmark gunman openly 'hated Jews.'"
[73] "USA v. Frazier Glenn Miller: 87-CR-32-01-5 legal case profile," MIPT Terrorism Knowledge Base, Memorial Institute for the Prevention of Terrorism, archived from the original on July 13, 2007.
[74] "Anti-Semitic killings in 2018 'highest' in decades: Israel," France24, January 27, 2019.
[75] Jill Cowan, "What to Know About the Poway Shooting," New York Times, April 29, 2019.
[76] "A Dark & Constant Rage: 25 Years of Right Wing Terrorism in the U.S.," Anti-Defamation League.
[77] Ibid.
[78] Deanna Paul, Avi Selk, Amy B. Wang, and Mark Berman, "Gunman kills 11 in Pittsburgh synagogue massacre investigated as hate crime," Washington Post, October 27, 2018.
[79] Kenneth R. Weiss and Mitchell Landsberg, "Gunman kills 2 at LAX," Los Angeles Times, July 5, 2002; "Shooting suspect was baptized," Seattle Post Intelligencer, July 28, 2006.
[80] "European Ethno-Nationalist and White Supremacy Groups," Counter Extremism Project.
[81] Ramzy Baroud, "The 'Great Replacement': Why far-right nationalists love Israel," Middle East Monitor, April 1, 2019.
[82] "A Dark & Constant Rage."
[83] "The White Genocide Manifesto."
[84] "About David Lane," Southern Poverty Law Center; J.M. Berger, "How 'The Turner Diaries' Changed White Nationalism," Atlantic, September 16, 2016; "Analyzing a terrorist's social media manifesto: the Pittsburgh synagogue shooter's posts on Gab," Southern Poverty Law Center, HateWatch, October 28, 2018.
[85] "Analyzing a terrorist's social media manifesto."
[86] Ibid.
[87] "David Lane," Southern Poverty Law Center.
[88] "Profile of Frazier Glenn Miller," Southern Poverty Law Center; Steven E. Atkins, Encyclopedia of Right-Wing Extremism In Modern American History (Santa Barbara, California: ABC-CLIO, 2011), pp. 58–59, 159, 215.
[89] Jonathan S. Landay, "Army Brass Rattled By Ties of Soldiers To White Supremacists," Christian Science Monitor, December 19, 1995; "White Patriot Party (WPP) group profile," MIPT Terrorism Knowledge Base, Memorial Institute for the Prevention of Terrorism.
[90] "Profile of Frazier Glen Miller Jr.," Southern Poverty Law Center
[91] "ARCHIVE: April 6, 1987 letter from Frazier Glenn Miller," News-Leader, April 14, 2014.
[92] David Helling, Judy Thomas, and Marc Morris, "Records suggest that F. Glenn Miller Jr. was once in witness protection program," Wichita Eagle, August 6, 2014.
[93] "Controversial 'campaign' ads air on area stations," Joplin Globe, March 31, 2010.
[94] See OurCampaigns.com.
[95] Tony Rizzo, "Federal hate-crime charges, state charges likely in Overland Park shootings," Kansas City Star, April 14, 2014.
[96] Laura Bauer, Dave Helling, and Brian Burnes, "Man with history of anti-Semitism jailed in fatal shooting of three at Johnson County Jewish centers," Kansas City Star, April 13, 2014.
[97] "Profile of Frazier Glenn Miller Jr.," Southern Poverty Law Center.
[98] Paul, Selk, Wang, and Berman.
[99] Paula Reed Ward, Rich Lord, and Liz Navratil, "Dozens of federal, state charges filed against shooting suspect Robert Bowers," Pittsburgh Post-Gazette, October 27, 2018.
[100] Ibid.; Rich Lord, Christopher Huffaker, and Liz Navratil, "A high school dropout and trucker, Robert Bowers left few footprints—except online," Pittsburgh Post-Gazette, October 29, 2018.
[101] Lord, Huffaker, and Navratil.
[102] Ibid.
[103] "Analyzing a terrorist's social media manifesto."
[104] Ward, Lord, and Navratil; Lord, Huffaker, and Navratil.
[105] Kellie B. Gormly, Avi Selk, Joel Achenbach, Mark Berman, and Alex Horton, "Suspect in Pittsburgh synagogue shooting charged with 29 counts in deaths of 11 people," Washington Post, October 27, 2018. See also Julie Turkewitz and Kevin Roose, "Who Is Robert Bowers, the Suspect in the Pittsburgh Synagogue Shooting?" New York Times, October 27, 2018.
[106] "Analyzing a terrorist's social media manifesto."
[107] "Criminal Complaint," U.S. v. John Timothy Earnest, United States District Court Southern California, May 9, 2019.
[108] Ibid.
[109] Ibid.
[110] Ibid.
[111] Ibid.
[112] Rachael Kennedy, "What is Europe's approach to repatriating ISIS members?" Euronews, March 7, 2019.