Back to Team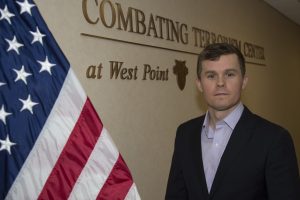 Don Rassler is an Assistant Professor in the Department of Social Sciences and Director of Strategic Initiatives at the Combating Terrorism Center (CTC) at the U.S. Military Academy. His research interests are focused on how terrorist groups innovate and use technology; counterterrorism performance and the evolution of counterterrorism practices and strategy; and understanding the changing dynamics of militancy in select countries in Asia.
In his role as Director of Strategic Initiatives, Rassler manages special projects and important Center relationships, and provides advice to the CTC Director about the growth and development of the Center.
Rassler has conducted counterterrorism-focused assessments for headquarters staff and advised operational units in overseas environments. He is the co-author of Fountainhead of Jihad: The Haqqani Nexus, 1973-2012, a book released by Oxford University Press in 2013, and sits on the editorial board of the CTC Sentinel. Rassler's work has been cited by the New York Times, Washington Post, CNN, NPR, Foreign Policy, Los Angles Times, Associated Press, and ProPublica, as well as other outlets.
Prior to joining the CTC, Rassler worked on intelligence, defense reform, and NATO transformation projects with emphasis on the Balkans for the Department of Defense as a Senior Consultant at Detica. He holds an M.A. in International Affairs from Columbia University's School of International and Public Affairs and a B.S. from the University of Oregon.