Back to Downing Scholars Program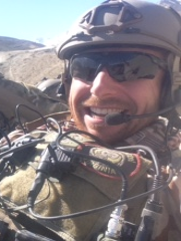 Major Will Wright was born in Karlsruhe, Germany. He graduated with a BA in English from Duke University, and was commissioned as a Second Lieutenant in the Infantry in 2006.
Will served with 1st Battalion, 3rd Special Forces Group (Airborne) from January 2012 through June 2016. He commanded a Special Forces ODA during two combat deployments to Afghanistan. Following the deployments, Will was commanded the Battalion's Headquarters and Support Company. Prior to joining the United States Army Special Forces, Captain Wright served as a rifle and assault platoon leader with 1st Battalion, 504th Parachute Infantry Regiment, 82nd Airborne Division from 2007-2009, deploying twice to Iraq.
Major Wright is a graduate of the Special Forces Qualification Course, Ranger School, and Special Forces Senior Mountaineering Course as well as various other military schools. His awards include the Bronze Star Medal for Valor and Army Commendation for Valor. He was the SOCOM recipient of the 2013 JINSA Grateful Nation Award. He speaks Arabic and French.
In 2018, Will graduated from Yale University's Jackson Institute for Global Affairs with a Master of Arts. Will is married to Melis Emre.