Back to Downing Scholars Program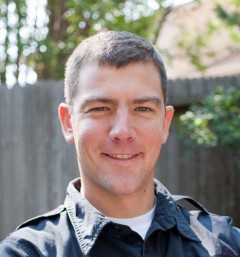 Major Pete Erickson currently attends the Woodrow Wilson School at Princeton University.  He graduated from the United States Military Academy in 2004.
After commissioning as an infantry officer, Pete first served as a Rifle Platoon Leader with 2-327 IN, 1st Brigade, 101st Airborne Division.  His next assignment was with 2nd Battalion, 75th Ranger Regiment at Fort Lewis, WA, where he served as both a Ranger Platoon Leader and Ranger Company Executive Officer.
Upon completion of the Maneuver Captains Career Course, Pete served as a Brigade Maneuver Planner and Company Commander with 1st Brigade, 4th Infantry Division at Fort Carson, CO.  Following command, Pete then served as the Aide-de-Camp to the Commanding General, 4th Infantry Division and Fort Carson, CO.
MAJ Erickson has deployed multiple times in support of Operations Iraqi Freedom and Enduring Freedom.
His military education includes Ranger school, Airborne school, Air Assault school, the Infantry Officer Basic Course, and Maneuver Captains Career Course.  His awards and decorations include the Bronze Star Medal (2OLC), Meritorious Service Medal, Joint Service Commendation Medal, Army Commendation Medal, Army Achievement Medal, and NATO Medal.
Pete and his wife, Laura, have three children – Samuel, Madeline, and Kate.