Back to Downing Scholars Program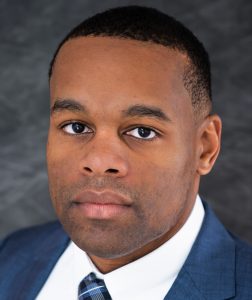 Major Patrick R. Mealy Jr. is an Infantry Officer and graduated from the United States Military Academy in 2011. His first assignment was to the 82nd Airborne Division, where he served as a Platoon Leader and Battalion Staff Officer.
Following Maneuver Captains Career Course, Patrick served in the Office of the Director of Intercollegiate Athletics and as an Instructor in the Military Instruction Department at the United States Military Academy. At his next assignment, he served as a Brigade Staff Officer and Rifle Troop Commander in the 3d Cavalry Regiment. While in the 3d Ranger Battalion, 75th Ranger Regiment, he served as an Air Operations Officer and Company Commander. Most recently, Patrick served as the aide de camp to the 7th Infantry Division Commander. He has deployed to Afghanistan, Iraq, and Syria.
Patrick is pursuing a Master in Public Policy from the University of Chicago's Harris School of Public Policy. He is also a Fellow at The Pearson Institute for the Study and Resolution of Global Conflicts.