Back to Downing Scholars Program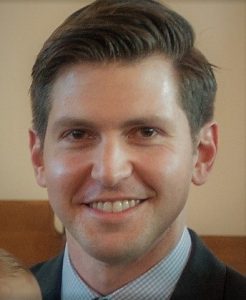 Kent DeBenedictis graduated from the United States Military Academy at West Point in 2006. His military education includes the Special Forces Qualification Course, Maneuver Captains Career Course, Infantry Officer Basic Course, Ranger School, Airborne School, Jumpmaster School, Air Assault School, and Survival, Evasion, Resistance, and Escape (SERE) Level C Course.
In his Special Forces career, Kent has served as Liaison Officer to ISAF SOF, Commander of Special Forces Operational Detachment-Alpha 0113, Assistant Operations Officer for 1st Battalion, 10th Special Forces Group (Airborne), and Aide-de-camp to the Commander of Special Operations Command Europe.
On the Downing Scholarship, Kent is completing his Ph.D. in War Studies from King's College London.