Back to Downing Scholars Program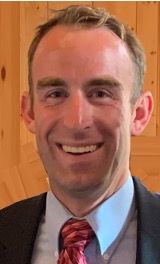 Major Brian Slamkowski is a native of Colorado Springs, CO. He graduated from Gonzaga University with a BA in Business Administration and received his commission through their ROTC program in 2010. As an Infantry lieutenant, he served as a Platoon Leader and Company Executive Officer in the 101st Airborne Division, and as a Ranger Platoon Leader in 1st Ranger Battalion.
As a Captain, Brian served as a staff officer and Company Commander in 1st Brigade, 25th Infantry Division at Fort Wainwright, AK; and as a staff officer and Company Commander in 2nd Ranger Battalion. Brian has deployed four times to Afghanistan and once to Iraq and Syria.
Brian is pursuing a Masters in International Policy with a specialization in Cyber Policy from the Freeman Spogli Institute for International Studies at Stanford University.
Brian and his wife Laura have two daughters, Anna and Tessa.