Back to Downing Scholars Program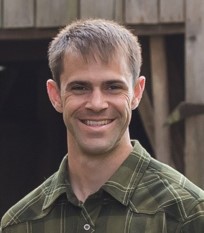 CPT Nick Lewis-Walls graduated from the United States Military Academy in 2010 with Bachelors of Science degrees in Human Geography and Geospatial Information Science. Commissioning as an Infantry Officer, Nick first served with 1st Battalion, 26th Infantry Regiment, 3rd Brigade, 1st Infantry Division at Fort Knox, Kentucky. In this assignment, he deployed twice to Afghanistan in support of Operation ENDURING FREEDOM as a Rifle and Reconnaissance Platoon Leader.
After selection and qualification as a Special Forces Officer in 2016, Nick was assigned to 1st Battalion, 5th Special Forces Group (Airborne) at Fort Campbell, Kentucky, as a Special Forces Operational Detachment-Alpha Commander. During this time, he completed two additional combat deployments to the Middle East in support of Operation INHERENT RESOLVE.
Nick's awards and decorations include the Combat Infantryman's Badge, Bronze Star Medal (2 OLC), Army Commendation Medal, and Army Achievement Medal (3 OLC). His military education includes the Infantry Basic Officer Leadership Course, Special Operations Forces Captains Career Course, Special Forces Qualification Course, SERE-C, Ranger School, Military Freefall, Basic Airborne Course, Air Assault School, and Special Forces Advanced Urban Combat Course.
Nick and his wife, Melanie, currently reside in Clarksville, Tennessee, with their two-year-old son, Garrett, and hundred-pound Labrador Retriever.