Back to Downing Scholars Program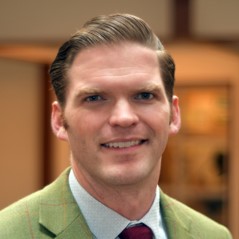 Captain Matt Buchanan graduated from the University of Hawaii in 2008 and was commissioned as an Infantry Officer. Following the Infantry Officer Basic Course and Ranger School, he served as a Rifle Platoon Leader in 1st Battalion, 38th Infantry Regiment, in the 2nd Infantry Division at Fort Lewis, WA.
Matt then joined 3rd Battalion, 75th Ranger Regiment in Fort Benning, GA, in 2011 and served as a Ranger Rifle Platoon Leader and Company Executive Officer.
Upon completion of the Maneuver Captains Career Course, Matt served as the Battalion S3, Weapons Company Commander, and a Rifle Company Commander in 2nd Battalion, 35th Infantry Regiment, in the 25th Infantry Division at Schofield Barracks, HI.
Matt was then selected to serve in 1st Battalion, 75th Ranger Regiment at Hunter Army Airfield, GA as the Battalion Air Officer and Headquarters Company Commander.
Matt has spent over 36 months deployed to Iraq and Afghanistan in support of the Global War on Terror. He and his wife, Kristen, have two children and are expecting a third in July 2019. Matt is currently attending Duke's Sanford School of Public Policy and pursuing a Masters in Public Policy.