Back to Downing Scholars Program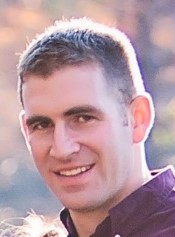 Captain Kyle Schriefer was born in Erie, Pennsylvania. He graduated from the Virginia Military Institute in 2006 with a Bachelor's Degree in Civil Engineering and commissioned as an Engineer Officer. Captain Schriefer was first assigned to 1st Brigade Combat Team, 82nd Airborne Division where he served in Operation Iraqi Freedom from 2007-2008 as an Engineer Platoon Leader and then as Headquarters and Headquarters Company (HHC) Executive Officer in the Special Troops Battalion. He then served as the 82nd Airborne Division's HHC Executive Officer in Operation Enduring Freedom in 2009. Following completion of the Special Forces Qualification Course in 2011, CPT Schriefer served in 3rd Special Forces Group (Airborne) as 4th Battalion's Future Operations Officer, Detachment Commander of Operational Detachment – Alpha (ODA) 3422, and as Detachment Commander of ODA 3114. CPT Schriefer deployed twice to Afghanistan with 3rd SFG (A) in 2012 and 2014. CPT Schriefer's last assignment was as an Observer Controller for the Special Operations Training Detachment at the Joint Readiness Training Center (J.R.T.C.), Fort Polk, LA from 2015-2016.
Captain Schriefer is a graduate of the Engineer Officer Basic Course, the Maneuver Captain's Career Course, the Special Forces Detachment Officer Qualification Course, Jumpmaster School, SERE School, and the J.R.T.C. Observer Controller Academy.
His decorations include the Combat Infantryman's Badge, the Combat Action Badge, the Special Forces Tab, the Ranger Tab, the Sapper Tab, the Senior Parachutist Badge, and the Military Freefall Parachutist Badge. His awards include the Bronze Star Medal (2 OLC), the Meritorious Service Medal (1 OLC), the Joint Service Commendation Medal, the Joint Service Achievement Medal, and the Army Achievement Medal (4 OLC).
Captain Schriefer is married to the former Michelle K. Johnson of Erie, Pa. They have one son, Trent (4), and one daughter, Raegan (1).