Back to Downing Scholars Program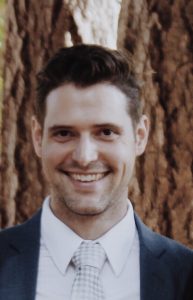 Captain Jesse David graduated from Seattle University in 2010 and commissioned as an Infantry officer. His first assignment was to the 173rd Airborne Brigade Combat Team in Vicenza, Italy where he served as a Rifle Platoon Leader, Company Executive Officer, and Reconnaissance Platoon Leader. In this assignment Jesse deployed to Afghanistan in support of Operation Enduring Freedom and to Lithuania in support of Operation Atlantic Resolve.
As a Special Forces Officer, Jesse served as a Detachment Commander in the 1st Special Forces Group where he deployed to Mongolia in support of the INDOPACOM theater campaign plan and Afghanistan in support of Operation Resolute Support. Most recently Jesse served as an Assistant Operations Officer.
Jesse's military education includes the Infantry Basic Officer Leader's Course, Ranger School, Airborne School, Pathfinder School, U.S. Army Jumpmaster School, Special Operations Forces Captains Career Course, Special Forces Qualification Course, and Military Free Fall School.
Jesse is pursuing a Master in Public Policy from the Harvard Kennedy School. He and his wife Naomi have one daughter and one son.