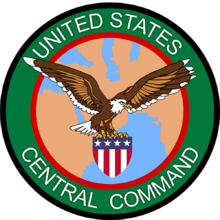 On 5 May, the Combating Terrorism Center was honored to welcome General Joseph L. Votel, commander of U.S. Central Command, back to the Center. During the engagement, CTC Director LTC Bryan Price led a brief to GEN Votel about the Center's latest research and a discussion about areas and topics for future focus.

CENTCOM Commander GEN Joseph Votel is pictured during his meeting with the CTC.

CTC Director LTC Bryan Price leads the Center's research brief to GEN Votel.