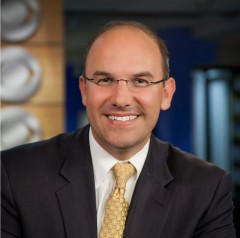 On 23 June, the Combating Terrorism Center's Class of 1971 Senior Fellow Juan C. Zarate testified before the House Financial Services Committee. Mr. Zarate specifically addressed the Task Force to Investigate Terrorism Financing, and his testimony focused on illicit financing by the Islamic State, al-Qa`ida, and other terrorist organizations; emerging challenges to financial systems' integrity and security; strategic impact of financial crimes; and opportunities for improvements in government responses. Mr. Zarate testified previously before the task force during its first hearing in April 2015.
The Honorable Juan C. Zarate served as Deputy Assistant to the President and Deputy National Security Advisor for Combating Terrorism from 2005 to 2009. He was responsible for developing and implementing the U.S. government's counterterrorism strategy and policies related to transnational security threats. Mr. Zarate was the first-ever Assistant Secretary of the Treasury for Terrorist Financing and Financial Crimes. He is the chairman and co-founder of Financial Integrity Network, the senior national security analyst at CBS News, and a visiting lecturer at Harvard Law School.
His April 2016 interview in the CTC Sentinel may be found here.