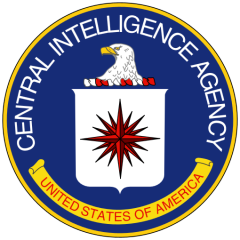 On 22 March, the Combating Terrorism Center briefed the director of the Central Intelligence Agency, John Brennan, on its latest research. Director Brennan; LTG Robert L. Caslen, Jr., superintendent of the U.S. Military Academy; COL Cindy Jebb, head of the Department of Social Sciences; COL Suzanne Nielsen, deputy head of the department; and CTC's leadership also discussed current and emerging threats.
CIA Director John Brennan, with Superintendent LTG Robert L. Caslen, Jr., is briefed by COL Cindy Jebb and COL Suzanne Nielsen during his visit to the CTC.
COL Jebb, COL Nielsen, and CTC Director LTC Bryan Price provide Director Brennan with an overview of the CTC's most recent research.