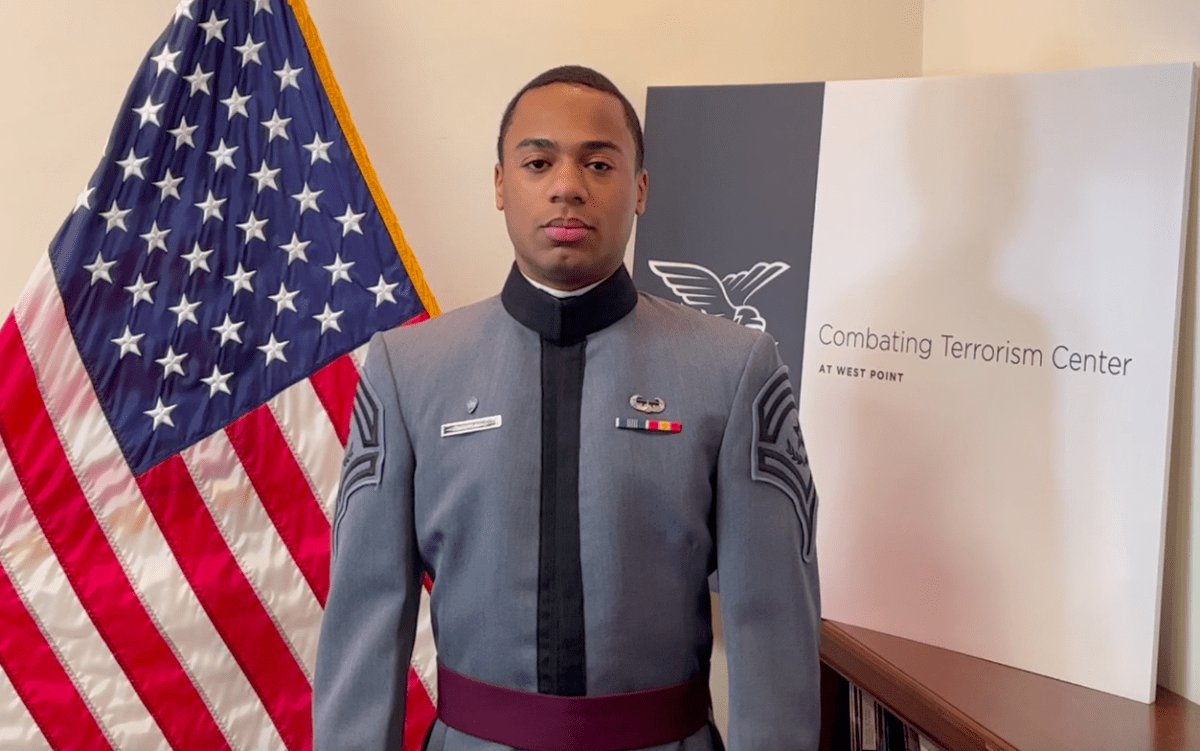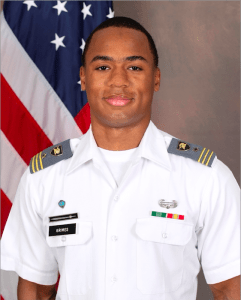 Meet CDT Has'Zahn Grimes, the CTC Cadet of the Month for February 2023. Has'Zahn comes from Syracuse, New York, and is the son of Timika and Stephan. At West Point, he is a senior majoring in International Affairs with a minor in Terrorism Studies. As a cadet, Has'Zahn has been privileged to hold the positions of Company First Sergeant and Battalion Command Sergeant Major. Has'Zahn is a proud member of Omega Psi Phi Fraternity, Inc. In his free time, he enjoys volunteering for community service with his fraternity brothers, staying in shape, and decompressing through reading and watching Netflix.
Since joining the Terrorism Studies Minor, Has'Zahn has had the opportunity to intern with the Rhode Island State Police. During his internship, Has'Zahn got to witness firsthand how domestic law enforcement agencies come together at the federal, state, and local level to counter terrorism, investigate suspicious activity, and create bulletins to help get criminals off the streets.
Has'Zahn will graduate in May and commission as an officer in the Infantry. After commissioning, Has'Zahn looks forward to traveling internationally during leave, attending Ranger School, and leading paratroopers in the 82ndAirborne Division. In the future, Has'Zahn hopes to join the 75th Ranger Regiment, attend business school, and serve in the Federal Bureau of Investigation.