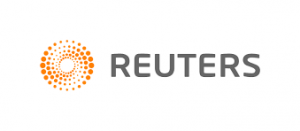 SANAA, Jan 14 (Reuters) – Yemen has declared "open war" on al Qaeda, but multiple conflicts and feeble state control still make the Arabian peninsula country a fertile breeding ground for militancy, diplomats and analysts say.
"The more Yemen slips into instability the more it is an invitation for al Qaeda to recruit fighters here. They can roam freely in several provinces," a senior Western diplomat said.
Yemeni security forces had ramped up air raids and security sweeps on militant hideouts even before the Yemen-based al Qaeda in the Arabian Peninsula (AQAP) said it had organised a failed Dec. 25 attempt to blow up a Detroit-bound U.S. airliner — the group's first attack outside the Gulf region. [ID:nLDE60C09U]
In August, an AQAP suicide bomber posing as a repentant militant from Yemen narrowly failed to kill Saudi Arabia's security chief, Prince Mohammed bin Nayef.
After these brazen attacks on Yemen's two main allies, President Ali Abdullah Saleh may have had little choice but to expand the fight with al Qaeda, even while grappling with other, arguably more urgent, threats to his rule such as a Houthi-led tribal revolt in the north and separatist unrest in the south.
"The war security forces launched against al Qaeda elements is open, whenever or wherever we find them," a government website quoted a Yemeni security source as saying on Thursday.
But security operations alone are unlikely to stem the flow of recruits to al Qaeda in a deeply conservative Muslim society dislocated by severe economic problems compounded by corruption.
Yemen has half a dozen universities or schools run by Salafi Islamists, whose radical teachings defy official pledges to crack down on them, said Yemeni analyst Abdul-Ghani al-Iryani.
Some of these institutes function in areas where government control is weak, such as the eastern province of Marib.
FOREIGN STUDENTS
"There are hundreds of foreign students at Iman University (in Sanaa) and many at other institutions…This is a breeding ground for extremists. They organise visas for students. The government doesn't regulate them much," Iryani said.
Iman University denies propagating harmful ideas but diplomats say some militants have attended such institutes, which get funds from groups in Saudi Arabia, whose austere Wahhabi brand of Sunni Islam overlaps with Salafi teachings.
Many foreigners from Africa, Asia or Western countries study Arabic in Yemen. Some, like the accused Nigerian plane bomber, wind up in contact with Islamist militants, diplomats say.
Yemeni forces are stretched. They are battling Zaidi Shi'ite rebels in swathes of the northwest and trying to contain often violent protests in the south. Government authority is dwindling outside the capital Sanaa and the main southern port of Aden.
"Some 50 km (37 miles) east of Sanaa, government control ends. In many parts of the country, tribes are in charge," said another diplomat, listing at least five of Yemen's 18 provinces where he said the state's writ was limited or absent.
The government has claimed some notable successes against AQAP, which emerged a year ago after al Qaeda's Saudi and Yemeni wings joined forces, but not all have been verified.
A Yemeni official said a Dec. 17 air strike may have killed AQAP's top two leaders and U.S.-Yemeni cleric Anwar al-Awlaki, said to have traded emails with the American army psychiatrist who killed 13 people at a U.S. army base in November.
"None of the three are believed to be dead," said U.S. terrorism research publication CTC Sentinel in a recent report.
AQAP's leader Nasser al-Wahayshi and military chief Qasim al-Raymi escaped from a Sanaa prison in 2006 with 21 others.
Saleh's government has garnered substantial economic aid from Saudi Arabia, other Gulf countries and the West, but diplomats say corrupt officials have often diverted the money.
Donors pledged $5.2 billion to Yemen at a 2006 conference, but very little has been spent outside regular bilateral aid programmes because the government has failed to absorb it. Yemen says it lacks resources to revive a programme it began in 2005 to wean Islamists off militancy and rehabilitate them.
While Saudi Arabia has had some success with a better-funded rehabilitation plan, some Yemenis freed from the U.S. Guantanamo prison struggle to readjust when they return to the streets.
"Neither the Yemeni nor the American government has given me any help. I'm not the only one, this is a general problem," said 60-year-old Saleh al-Zoba, a Yemeni who spent five years in Guantanamo after being captured by U.S. troops in Afghanistan.
"You need to give people financial and practical help to reintegrate," said Zoba, who has 11 children and no job.
U.S. President Barack Obama this month suspended plans to repatriate any of about 90 Yemenis still in Guantanamo.
"Those who came back from Guantanamo, I think they can rejoin al Qaeda if they don't undergo any rehabilitation programme, if they are not helped, if they are not reintegrated ino society," said Yemeni political analyst Nasser Arrabyee.
Thanks to its oil wealth, Saudi Arabia offers repentant militants jobs and other benefits, but this is no option for Yemen, which has a rising population and falling oil revenues.
"There is a relation between poverty and radicalism. Young men can't find jobs," said Ismail al-Saydi, head of political science at Iman University. "We need much more economic help."