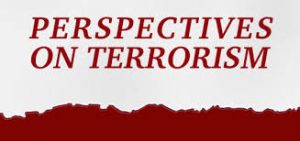 In December 2017, the journal Perspectives on Terrorism published "Al-Qaida and the Pakistani Harakat Movement: Reflections and Questions about the pre-2001 Period", an article authored by Don Rassler.
Click here to read the full article, or read the abstract below.
There has been a modest amount of progress made over the last two decades in piecing together the developments that led to creation of al-Qaida and how the group has evolved over the last 30 years. Yet, there are still many dimensions of al-Qaida that remain understudied, and likely as a result, poorly understood. One major gap are the dynamics and relationships that have underpinned al-Qaida's multi-decade presence in Pakistan. The lack of developed and foundational work done on the al-Qaida-Pakistan linkage is quite surprising given how long al-Qaida has been active in the country, the mix of geographic areas – from Pakistan's tribal areas to its main cities – in which it has operated and found shelter, and the key roles Pakistani al-Qaida operatives have played in the group over the last two decades. To push the ball forward and advance understanding of this critical issue, this article examines what is known, and has been suggested, about al-Qaida's relations with a cluster of Deobandi militant groups consisting of Harakat ul-Mujahidin, Harakat ul-Jihad Islami, Harakat ul-Ansar, and Jaish-e-Muhammad, which have been collectively described as Pakistan's Harakat movement, prior to 9/11. It finds that each of these groups and their leaders provided key elements of support to al-Qaida in a number of direct and indirect ways.