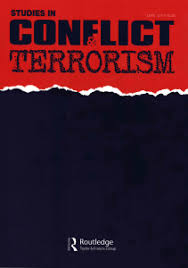 In December 2006, the journal Studies in Conflict and Terrorism published "Abu Musab Al Suri: Architect of the New Al Qaeda," an article written by Paul Cruickshank and Mohannad Hage Ali.
Click here to learn more about the article, or read the following abstract below.
Drawing on new sources, the authors argue that Abu Musab al Suri (real name Mustafa Setmariam Nasar), now in U.S. custody, is the principle architect of Al Qaeda's post–9/11 structure and strategy. His vision, which predated 9/11, of transforming Al Qaeda from a vulnerable hierarchical organization into a resilient decentralized movement, was largely the formula Al Qaeda adopted after the collapse of the Taliban. The authors show how Setmariam, whose ideas have been disseminated widely on the Internet and whose disciples have gravitated to leadership positions in the international jihad, has influenced Al Qaeda's post–9/11 strategy, targeting, and doctrine.