Back to Team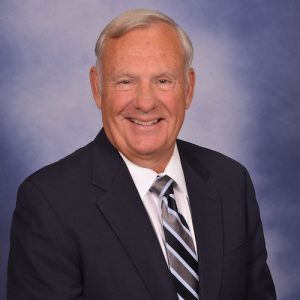 Ambassador (Ret) Dell L. Dailey is the President of a family owned consultant company. This enterprise is the culmination of four decades of government service with a brief opportunity at President, Pacific Architect and Engineers. Currently, Dell Dailey and Family span both Department of Defense and Department of State programs, numerous product focused companies, private equity firm, explosive ordnance disposal multi talented company, small arms distribution, personal protection equipment, think tank efforts, and international operations.
Prior to his current efforts in the private sector, he served as the Coordinator for Counterterrorism for The Department of State charged with coordinating and supporting the development and implementation of U.S. Government policies and programs aimed at countering terrorism overseas. As the principal advisor to the Secretary of State (Rice and Clinton) on international counterterrorism matters, he is responsible for taking a leading role in developing coordinated strategies to defeat terrorists abroad and in securing the cooperation of international partners to that end.
Ambassador Dailey served over 36 years on active duty in the United States Army. He reached the rank of Lieutenant General as the Director of the Center for Special Operations (CSO), U.S. Special Operations Command, at MacDill Air Force Base, Florida. His duties involved participation in all recent major military operations. He is a Master Army Aviator with over 2400 hours flight time, and 400 night vision goggle hours. Additionally he is a Master Parachutist of 120 jumps, with airborne wings from Canada, Germany, and Jordan
During the latter phase of his military career and particularly in the CSO, Ambassador Dailey's professional focus was not only on the military aspect of counterterrorism operations, but also on the need to deal with complex terrorist threats using all appropriate instruments of national power. Under his leadership, the CSO promoted interagency collaboration and built closer partnerships between military personnel and the members of other U.S. Government departments and agencies involved in global counterterrorism activities.
Ambassador Dailey was born into an Army family in Flandreau, South Dakota. He received his Bachelor of Science degree with focus in Engineering from the United States Military Academy at West Point in 1971. Subsequently he earned a Master's degree in Public Administration from Shippensburg University in 1994. In 2008, Ambassador Dailey was recognized by his peers and the Association of Graduates as the youngest Distinguished Graduate from The United States Military Academy. In 2010 he was inducted into the US Army Aviation Hall of Fame.
He has five wonderful children, several whom are involved in government service. He is married to his loving wife Mary, who has been his counsel and support for 28 years.